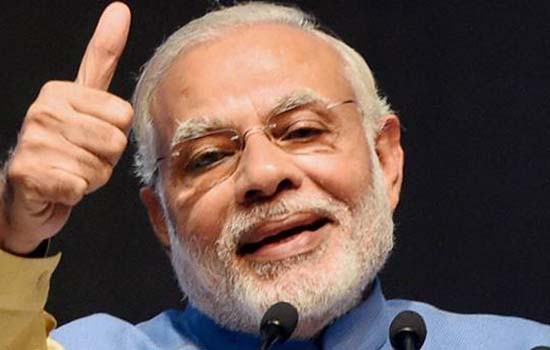 Prime Minister Narendra Modi on Friday inaugurated 105th session of Indian Science Congress in Imphal.
Addressing the inaugural session the Prime Minister exhorted scientists to extend their research from "the labs to the land" for the greater benefit of the people and said time was ripe to redefine 'R&D' as research for the development of the nation.
Mr. Modi said India has a rich tradition and a long history of both discovery and use of science and technology.
Calling upon the scientific community to taking its research to the common man, he said it is time to reclaim India's rightful place among the front-line nations in this field.
Mr. Modi said the country has to be "future ready" in implementing technologies vital for the growth and prosperity of the nation.
He said we have to throw open our institutions and laboratories to our children.
He called upon the scientists to develop a mechanism for interaction with school-children.
He requested scientists to spend 100 hours per annum with 100 students of classes 9 to 12 to discuss science and technology.
Mr. Modi said it could help nurture scientific temperament among the youth.
यह खबर निम्न श्रेणियों पर भी है:
National News