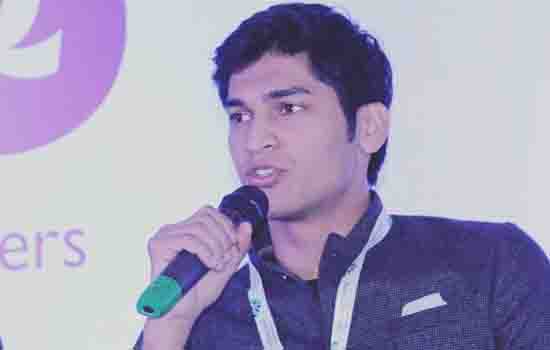 Udaipur. Since its high-profile launch in August this year, Neta, a first of its kind technology platform in India that lets voters rate and review their political representatives, has registered 45Lakh verified voters across 200 constituencies in Rajasthan, ahead of assembly elections in the state. The platform aims at fostering political accountability by being an early indicator of how a leader's performance is being perceived by voters. Neta App had a formal launch in the capital on August 24, 2018 by Former President, ShriPranab Mukherjee in the presence of Chief Minister of Delhi, ShriArvindKejriwal, Former Election Commissioners, Mr. S.Y. Quraishi, Mr. NasimZaidi, ShriAshwini Kumar (Former Law Minister of India), ShriMurliManohar Joshi (MP and Former HRD Minister), ShriShivrajPatil (Former Home Minister of India), and Shri Vijay Sampla (Minister of State of Social Justice and Empowerment). In Rajasthan, the app is increasingly finding adoption not only in the metros but across Tier 2 and 3 towns like Churu, JhunjhunuandGanganagar as well. Countrywide, the platform is being used by 1.6 crore subscribers to date. The app is available on Android, iOS and web in 16 languages, keeping in mind the diverse user profile. In order to ensure participation across demographics, including the rural heartlands, Neta app uses multiple mediums like the app itself, IVR calls, SMS and even offline activations with the help of Aashawadi and Aanganwadi workers, to gather data on the evolving political inclinations.
Commenting on the Rajasthan launch, Pratham Mittal, Founder, Neta App said, "With the state set to go to polls soon, this is the right time for people to know more about their netas and indicate the candidates they want as their representatives.Neta App enables them to do just that. We are happy to see the massive adoption that the app has witnessed in Rajasthan. Hopefully, political parties will take a cue from people's preferences on the app when it comes to candidate selection. This will be a big win for our democracy."
With two former Election Commissioners on board, Neta app aims to create a deep impact on citizen and political engagement in the country. Apart from the obvious ability to let people rate their MLAs and MPs, the app serves as a useful barometer to gauge voter sentiment at any given point of time, across each constituency in the country. Neta also provides new leaders with an opportunity to showcase their popularity and catch the attention of political parties. Incumbent party candidates will now get a run for their money as anyone who is interested in fighting an election can be featured on the app by gathering 1000 votes from their constituency. Nearly 3000 citizens from Rajasthan have self-nominated themselves on the app to showcase their popularity to party high commands..
यह खबर निम्न श्रेणियों पर भी है:
Udaipur News