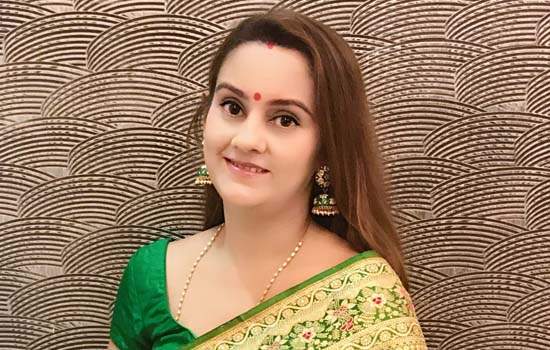 We all live a super busy life. All of us race from one job to the other every day. A family errand could be followed by crisis at office. We are always trying to mentally rearrange our schedule to insert a new requirement popping ever minute. 24 hrs is no longer good and we are left with a feeling that there aren't enough hours in a day. Leading a hectic life is a part of our chosen lifestyle and practically not much can we do about it. The flip side to this is stress, anxiety and a host of other mental and physical issues. Is there something that can help us recoup from certain illnesses effortlessly? Well, there is an answer to all this in Music. Do you know that music is a natural healer? Modern science permits music as a therapy - to treat chronic and terminal diseases painlessly. Let's delve a bit more into this and see if knowing this can help! Music is a clear reflection of the sum totality of human behavior. It is a part of a man's ethnicity, customs and social legacy. Music was born in the Indian subcontinent with the advent of the Vedas Samaveda to be specific. Haridas Swami - guru of Tansen helped recuperate one of Akbar's queens with a particular raga. The musical trinity of India, Saint Thyagaraja, Syama Sastri and Muthuswami Dikshitar brought a dead person back to life, cured stomach aches of many and also used music to pray for good health for mankind in general. It was done through certain ragas in Indian classical, all of which are formed with handpicked notes to work on certain neurons of the human body. These Ragas are curate to belong to a particular time slot in a day and they work best when heard or sung then. Elements in parent raga's control more than 100 nerves in the body and their ascending (aaroh) and descending (avroh) notes govern moods and mobility that play an important role in the therapeutic prowess of our own music. Music therapy is often used to aid improvement in multiple areas of brain function deficit and to improve quality of life, as well as facilitating physical healing. Below is a list of ragas that help cure ailments. Some of the ragas are widely known and which can be used to treat a host of other ailments
For Hypertension
Raga Bageshri, Malkauns, Todi, Pooriya, AhirBhairav and Jaijayanti. Raga Malkauns is specifically used to treat low blood pressure. Raga Todi and AhirBhairavis a miracle pill for High BP patients and as a medication can be heard any time in the day.
Mind: Anxiety and Stress and Intellectual Excellence
Raga Kaafi and Darbaari, for mental strength and stress, Raga Shiva Ranjani---for intellectual excellence, Raga Khamaj particularly for Hysteria and Raga Sahana for control over anger and inner violence. Raga Darbari helps with relieving stress if heard late night and Raga Bhimpalasi if heard in the noon.
Overall stomach, Acidity, constipation, intestinal gas and fevery due to stomach infections
Raga PooriyaDhanasri and Deepak for Acidity, Raga Jaunpuri and Gunkali for constipation, Malkauns for intestinal gas and fever.BasantBahar cures Gall Stones. Raga Pooriyais also known to cure colitis and anemia if heard in the evening.
Heart Problems
Sarang family raga's, Kalyani and Charukesi work amazingly well for heart blockages and other heart diseases.
Headaches
Raga Asaveri, and Poorvi are drugs to get rid of headaches. Raga Todi is necessary for headache due seasonal colds, while Raga Asavari also holds good for psychological disorders. Raga Bhairavi helps cure headaches for Sinusitis.
Diabetes
Raga Bageshri and Raga Jaijayanti for diabetes whether you are at a borderline or on insulin.
Oncology
Raga Bhairavi and Raga Lalit are played particularly during chemotherapy sessions. Patients taking music therapy are believed to recuperate much faster than those only on chemical drugs.
Asthma
Raga Malhar, MiankiMalhar and DarbariKanada are known for their healing properties for chronic asthma.
Blood Purification and Skin Issues
Raga Hindol and Marwa not only purify blood and help maintain the best of skin possible, but also cures high fevers caused due to Malaria and Dengue.
Hormonal Problems and PCODs
Slow songs at a lower to medium octave as in Bhajans help in relaxation. They lead to favorable hormonal changes and cures PCODs. Shiv Shambhubhajans have helped cure back pain and slip dics, Ganpatibhajans have evoked confidence and dispelled fear, Krishna Bhajans have been used to treat depression and stress, Raga Hanswadhani has helped to regenerate cells and bring back energy.
Article by: Ms. Runki Goswami, is noted Singer & Music Composer. She is also a Corporate Leader.