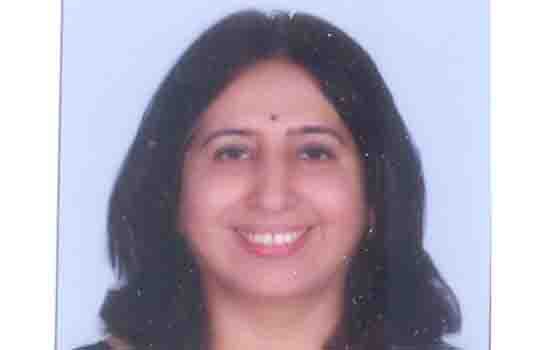 Udaipur: Turnover of engineering company- Mewar Hi-tech Engineering Ltd is expected to be Rs 65 crores in this financial year and totalturnover of the group would be around 80 crores. At the same time, the company is building a subsidiary BPO company for global expansion in this regard, the company's director ReenaRathore and VaibhavRathore told the company's business activities, future plans, social concerns and the introduction of the BPO company in detai to RH.
Company director ReenaRathore said that in the current financial year, the company's personal business is expected to be 65 crores and the business of the group is close to Rs 79-80 crores. she said that at present the company has achieved good results by making some technical changes in VSI and Kon. The company has achieved good business by opening at the office in Madhya Pradesh, Chennai, Kerala, Jhansi, and Karnataka. The company is also increasing the business in the North East region by increasing the network. The company got about 20 percent of the total business from exports. She said that this year, the increased prices of steel have passed on to the customers. Company director Vaibhav Singh Rathore said that the ban on Gitti has given rise to sand marking. At the same time, up to 3.45 mm is being manufactured in the sand company's machines. This has given the company a great advantage. He told that the company benefited greatly from GST in the business, first VAT and excise and had to create different files of different departments, but now GST has become much easier. Another group company Rathore Infrastructure serves as a manufacturer and the unit is also used to show the company's machines.
ReenaRathore's participation
Company Director ReenaRathod is working as the head of Udaipur Women's Branch of LaghuBharti for the upliftment of women entrepreneurs in the form of social concern with the company's business. Shesaid that women working in the industry like leather, pickle, padded and soapstone are associated with the institution. Women entrepreneurs are being benefited by meeting the departmental officials from time to time on behalf of the institution.she said that soon the students of Chittorgarh division are being organized on a large scale by the small industry Bharti. In this, the concerned minister will be called and will be interacted with the entrepreneurs.
Company to increase the business of BPO at the global level
Taking advantage of the government's IBPS scheme by the young director of the company, Vaibhav Singh Rathore said that he has opened a 100-seater BPO. This will enable the company to spread company's business globally. About 150 people will be employed in this BPO. In addition to the business of the company, other business activities will be given Communication support in BPO. Under this, the engineering expert, marketing expert and knowledgeable people of foreign languages will be employed in the company.
यह खबर निम्न श्रेणियों पर भी है:
Udaipur News