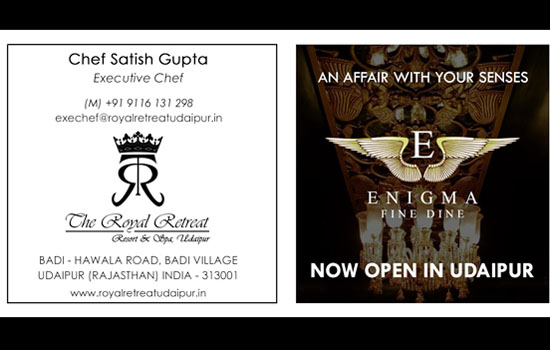 Udaipur: The Mewar Pink run 2018 was organized in the 1st Udaipur Fitness Carnival by Mewar Innovations Services Pvt. Ltd. In association with Geetanjali Cancer Hospital at DevendraGarh near Rajeev Gandhi Park.
The CMD of Mewar Innovations Mr Sami Sheikh and Mrs Puja Syal Sheikh initiated this campaign named "Stritva I Can-Cervive" - a fight against breast cancer to promote health and fitness among people and promote awareness of Breast Cancer in Udaipur.
The Flag Off for Udaipur half marathon 21km was done by the CMD of Mewar Innovations Services Private Limited Mrs. Puja Syal Sheikh and CEO of Geetanjali Hospital Mr. PrateemTamboli, 11km by Mr. Sami Sheikh, CMD of MISPL and CMD of Arunodaya group of companies Mr. Pushpender Jain, 5 Km by Mr. KartavyaShukla and Mrs. InduShukla from Field Club Udaipur.
Enthusiastic participation came from runners of all age group ranging from 4 yrs. To 82 yrs. in the following categories 21Km, 11km, 5km, 3Km, and 1km.
Mrs. Puja Syal Sheikh extended her sincere thanks to Mr. Akhil Dave, Marketing head of Geetanjali Hospital, Mr. Rishabh Jain of HFS gym as the running mentor and Mr. DilipSoni as the race director of the Mewar pink run 2018, Advocate Mr. Kanchan Singh Hiren and family for their wholehearted support and hard work in organizing this remarkable event and spreading awareness for breast cancer .
This Event was managed by "Eventoz" an event management and planning unit of Mewar Innovations Services Pvt. Ltd.
This event was powered by Radio City 91.9 Fm and successfully supported by Arunoday Group of companies, Rust Gym, Viva fitness, Wedding Cinema, Celebration Bakery, Being Fit, DevendraGarh, The Earth Band, Shades of Udaipur, Best Sounds and Light, Baselard Studios, Mewari Runners Club, lakecity runners club, Udaipur Cycling Club, Zeal Martial Arts, Ranaji Restaurant, Aspire High women's entrepreneurs club, Rotary Panna, Vindeep's Fit list, Apacheenavinchand& company and Innovex technologies.
Runners from all over India and abroad joined along with maximum participation from the local public. More than 1500 plus crowd gathered to support the cause and the marathon. Live band Performance by given by SharukhJaipuri and his team from The Earth Band, Martial Arts performance was given by Zeal Martial Arts Academy. The Anchor of the event was Mr. AnkitKhokhawat.
Mrs Puja Syal Sheikh said, "as an educator, I believe The society needs a lot of awareness for Breast Cancer as it is one of the most prominent cancer among women and it is spreading at a very fast pace among women and is becoming a major issue of concern.
---
© CopyRight Pressnote.in | A Avid Web Solutions Venture.