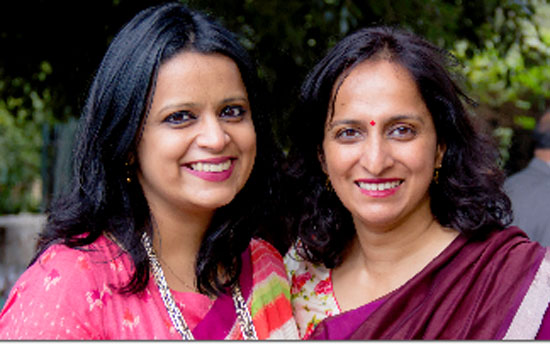 Hyderabad: Slurrp Farm, a young Indian food brand, started by two mothers Shauravi Malik &Meghana Narayan, is attempting to promote healthier eating among young kids, and their families. It has launched a new range on crunchy-munchy snack packs loaded with nutritional benefits – The Mighty Munch & Mighty Puff are made with multigrain millets – ragi&jowar, are NOT fried and contain NO maida, preservatives, artificial colours or transfats. They are available in both savory & sweet flavours like Tangy Tomato, Cheese and Herbs and Choco Ragi.
These are new additions to their healthy and tasty snack and meal-time options. After successfully selling at top Modern Trade retails outlets, Slurrp Farm is attacking the General Trade segment with this competitively priced Rs. 20 product. These snack-packs are designed for school going kids to pop into their bags, and their parents too! Speaking about their latest offering, Shauravi Malik, Co-Founder, Slurrp Farm said, "One of the things that became obvious to us when we looked at the market for children's products was the sheer lack of junk-free options. We have decided to address the snacking and breakfast categories with our current set of products and have ensured a perfect balance between health and taste. As a brand we are doing what the FSSAI's "Eat Right Movement" is attempting to do in the food retail world (getting food industry on board for implementation of draft food labelling regulation.)"
"We use less sugar, less salt, good fat and real ingredients along with the goodness of millets. Our products contain no fillers, no preservatives, artificial colour or synthetic flavours. While the basis of the recipes came from our families, we have also worked on the proportion and taste for our audience by consulting nutritionists and pediatricians. We have been very careful to distinguish between food fads and food science."Sharing further information on the retail aspect, Meghana Narayan, Co-Founder, Slurrp Farm said, "Our vision is to build India's largest "real" food company. In just about a year and a half, we are available across 300 stores in India, serving close to 3 lakh customers and have a 40% repeat rate on Amazon. We also sell across several other online platforms including BigBasket, FirstCry and BabyChakra. Additionally, we are expanding our B2B business by partnering with some of the top hotels in the country – Andaz Hotels, TajGroup of Hotels, Hyatt Hotels, Ibis Hotels to name a few. We aim to achieve a turnover of Rs 40 crores in the next one year."
According to the 2017 Euromonitor report on the Indian snacking market, a 9% retail value CAGR at constant 2017 prices is expected over the forecast period to reach INR446.9 billion in 2022. The current trends show that consumers are moving towards healthier alternatives drawn from traditional Indian and Western snacks.The rising incidence of cardiovascular diseases and obesity and high blood sugar levels pushed consumers to look out for snacks that do have an adverse effect on their health. A similar trend can be seen in India's breakfast cereal market, which is projected to touch Rs 26.1 billion by 2020, from Rs 14.4 billion in 2015.
Most major players in the snack and breakfast categories have introduced healthier variants now that they have seen an exponential demand generated by the smaller homegrown brands.
---
© CopyRight Pressnote.in | A Avid Web Solutions Venture.