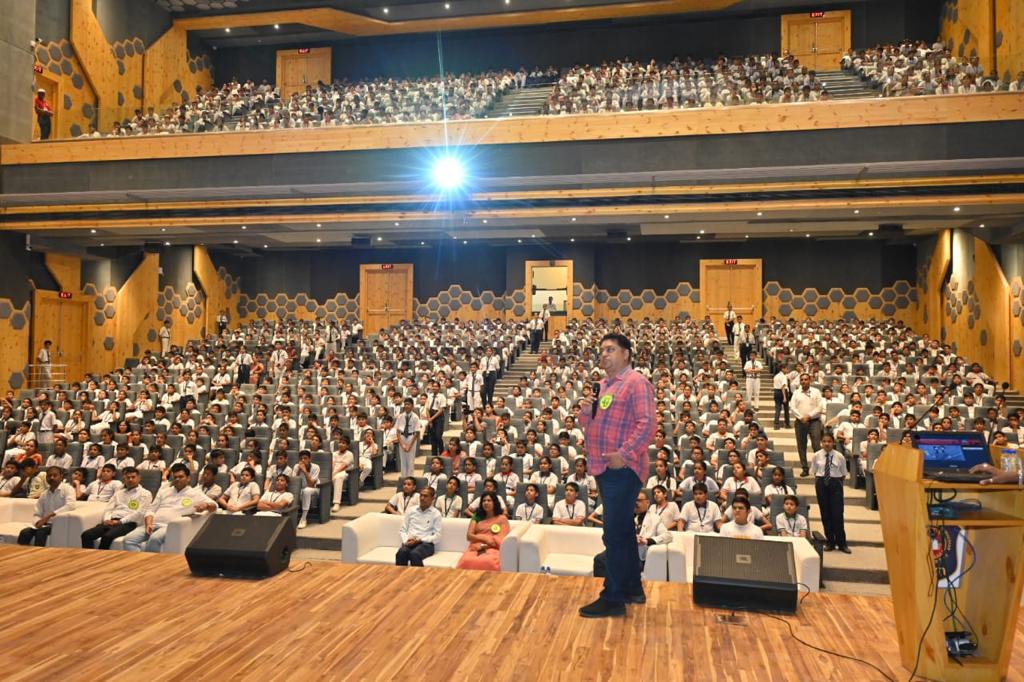 "Udaipur. In collaboration with the School Education Department, the Rajasthan government established a unique record on Saturday by conducting simultaneous "Good Touch-Bad Touch" training sessions in over 65,000 schools across the state, reaching more than 6.315 million students, parents, and staff members.
Designed by IAS Navin Jain, the "Good Touch-Bad Touch" training module is considered the simplest and most effective method of teaching this crucial subject to children in grades one to eight. Through just four charts, this subject can be easily conveyed. Under the "No Bag Day" series on August 26, the information was effectively conveyed to children through large banners, and subject experts and trained teachers provided further insights.
According to department officials, the training is planned to be provided in three sessions during this academic year. A total of 65,162 schools in the state participated in the training program, with more than 6.315 million students, staff, and parents attending.
Udaipur Exudes Enthusiasm:
The campaign received significant enthusiasm in the Udaipur district as well. Training programs were conducted in all schools in the district, with participation from over 377,000 students. Officials were present during the training sessions, ensuring they were impactful. Some schools used flexible sheets, touch-sensitive movies, and even short plays to educate children about safe and unsafe touches. "Sparsh" volunteers Dr. Sofia Nalvaya, Shraddha Murdia, and Radhika Agrawal actively participated in these training sessions, sharing essential information with the children.
District Education Officer Asha Mandawat and ADEO Lalitkumar Dak inspected the programs in various schools.
साभार :
---
© CopyRight Pressnote.in | A Avid Web Solutions Venture.