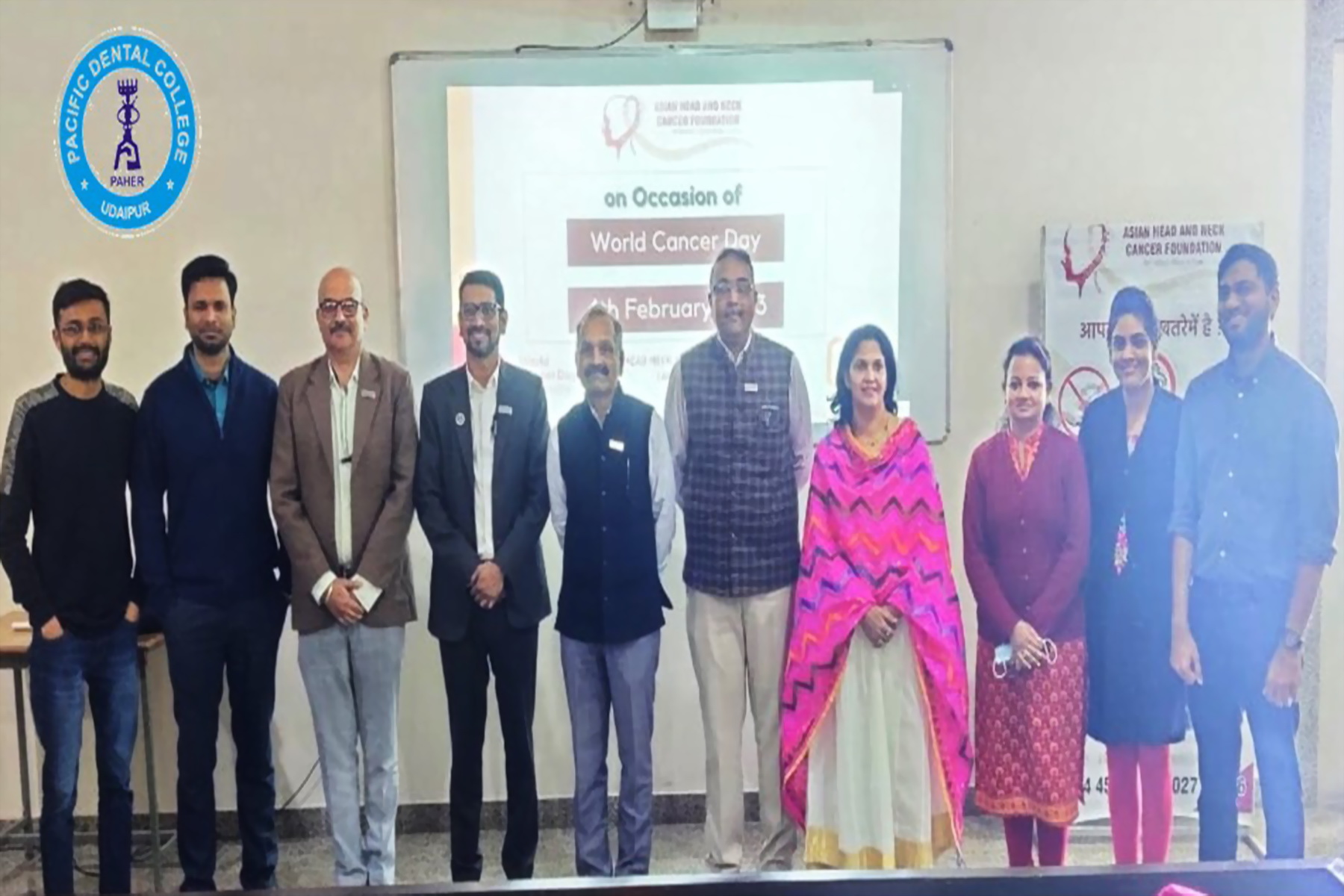 Udaipur. On World Cancer Day, a seminar on Dental Oncology was organized under the joint aegis of the Asian Head and Neck Cancer Foundation at Pacific Dental College and Hospital, Debari. Program coordinator oral specialist Dr. Prashant Nahar, while giving a welcome address, said that according to the statistics of 2020, oral cancer is the 16th most extensive cancer disease in the whole world, due to which about 4 lakh deaths occur every year.
Therefore, keeping in mind this year's theme, 'Close the Care Gap,' all dentists are determined to provide proper treatment to those affected by oral and jaw cancer.
The keynote speaker was Dr. Shakti Singh Deora, renowned Head Neck Cancer Surgeon at North West Cancer Hospital, Ahmedabad. He highlighted the role of dentists in preventing, diagnosing, and treating oral cancer and the importance of emerging dental oncology for proper treatment.
He said that proper prosthetic rehabilitation and palliative care are needed to make the patient's quality of life normal again after surgery for oral and jaw cancer.
On this occasion, Dr. Anil Dcruz, former director of Tata Memorial Hospital Mumbai and renowned cancer surgeon, launched the module EduCan 2.0 of Dental Oncology. Dean of the college, Dr. A. Bhagwan das Rai said that lakhs of people are affected by mouth and jaw cancer and need proper treatment and guidance.
In this, future dentists can make a career in proper management and palliative care of oral cancer by performing their responsibilities efficiently.
On this occasion, Dr. Mohitpal Singh and Dr. Rashmi Metgud kept their views. More than 100 dentists, faculty, residents, and trainee dentists participated in the function.

साभार :
---
© CopyRight Pressnote.in | A Avid Web Solutions Venture.