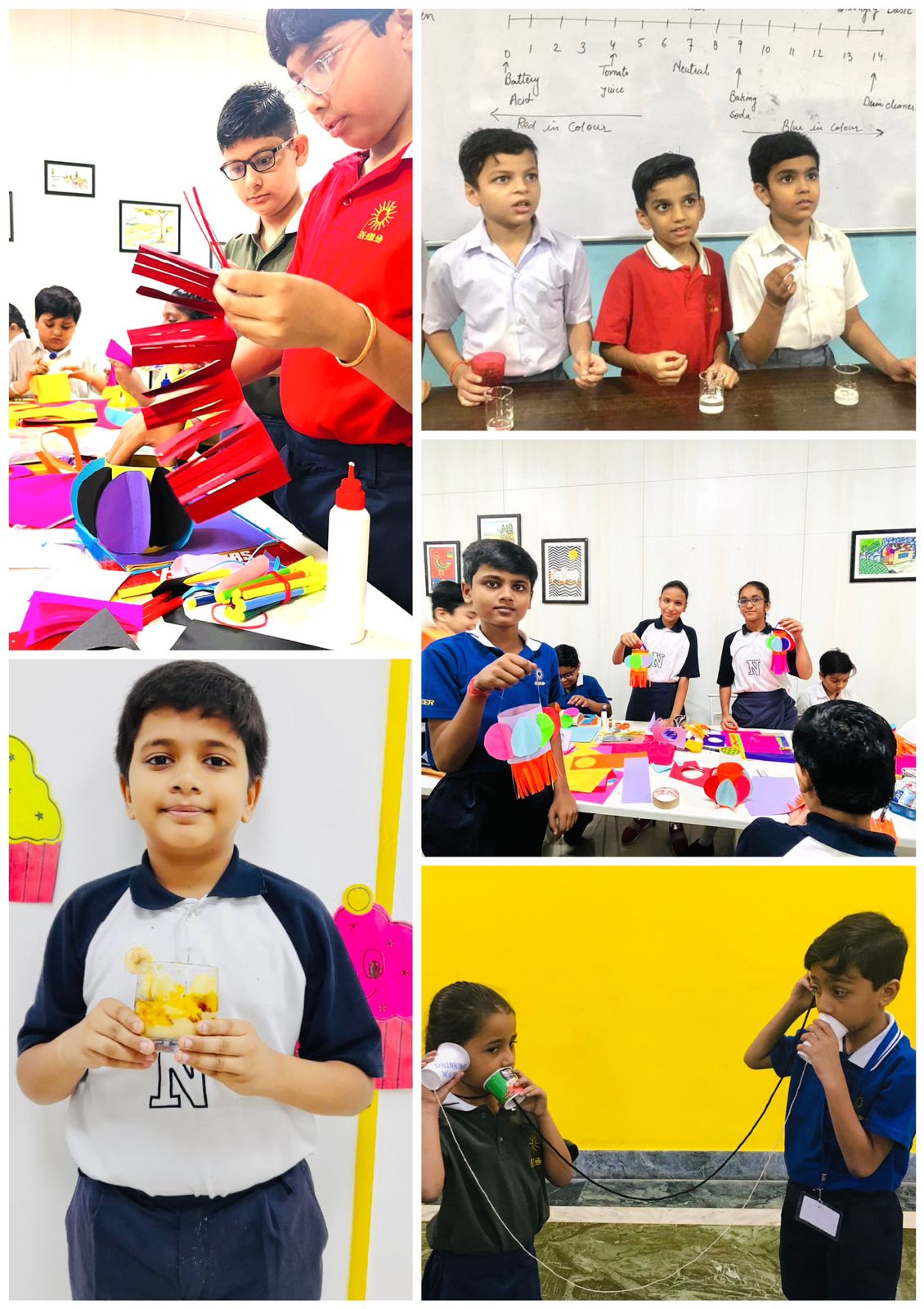 Udaipur: Keeping in mind the overall development of the children in Neerja Modi School, various club activities were organized for them. In which children participated with great enthusiasm.
Giving information about the importance of school in our life, Director Sakshi Sojatia said that the school develops the child's mental, character, community, national and international. That is why all these club activities are organized in the school on the fourth Saturday of every month. Various activities were conducted in these clubs. Like in the quiz club, questions related to current ministers of India and the United Nations were asked of the children.
The debate club taught them how to present their ideas beautifully and accurately. In the Science and Maths Club, the children learned how to test the pH level of water and learned to make a spring telephone. Many objects in the Literary Club were described in a well-equipped language. Through the cookery club, children were taught to make fruit custard. Make colorful candles on the occasion of Diwali under the Creative Club.

साभार :
---
© CopyRight Pressnote.in | A Avid Web Solutions Venture.