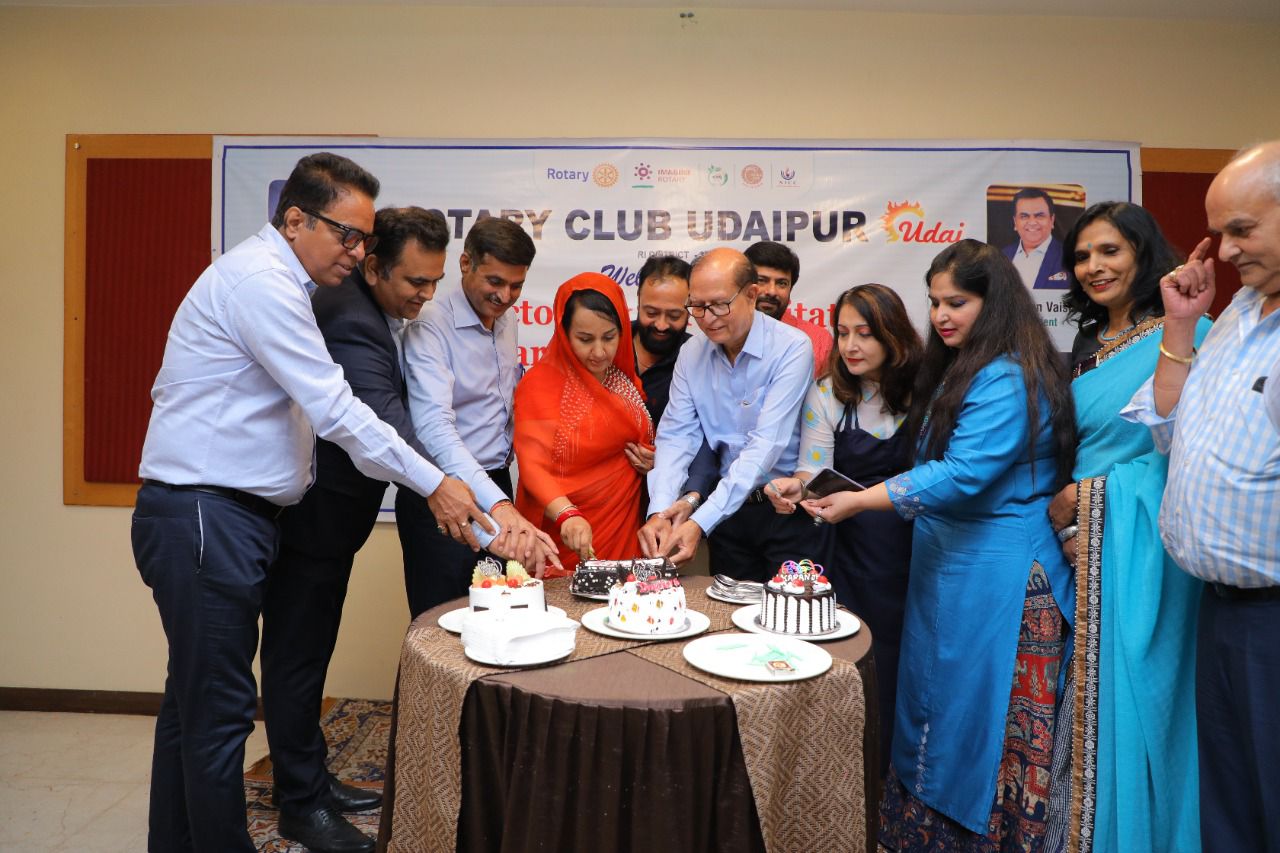 Udaipur Rotary Club Uday observed the senior doctors and chartered accountants of the city in a function organized at Hotel Amantra on Charter Day
The chief guest of the process was Dr. Lakhan Poswal, Principal of R.N.T. Medical College, and special guest Madhulika Ranawat Mewar.
Club President Naveen Vaishnav told that Dr. Radha, Dr. Richa, Dr. Madhubala, Dr. Sudha, Dr. Indra, Dr. Sunita, Dr. Anjali, Dr. Poonam, Dr. Priya, Dr. Sonali, Dr. Sangeeta Gupta, Dr.Smita, Dr. Richa Bansal, Dr. Chandra, Dr. Nishigandha, Dr. Sunanda, Dr. Deep Mala, Dr. Manisha Balai, Dr. Jyoti, Dr. Sushila, Dr. Sangeeta Sen, Dr. Hemlata Ameta, Dr. Hina, Dr. Monica, Dr. Veena, Dr. Seema, Apart from Dr. Shailendra Kumari Chundavati, Dr. Sheetal Meena, Dr. Nasreen Bano, Dr. Asha Khmesra, CA Pallavi Nahar, CA Raksha Bhandari, CA Meenakshi Bherwani, CA Deepti Khaturia were honored by garlanding and providing mementos. On this occasion, Secretary Sarita Suneria, Assistant Governor Dr. Ritu Vaishnav, Project Chairman Raghav Bhatnagar, Co-Project Chairman Dr. Richa Purohit, and many other members were present. In the end, all the members and guests celebrated by cutting the Charter Day cake together.

साभार :
---
© CopyRight Pressnote.in | A Avid Web Solutions Venture.