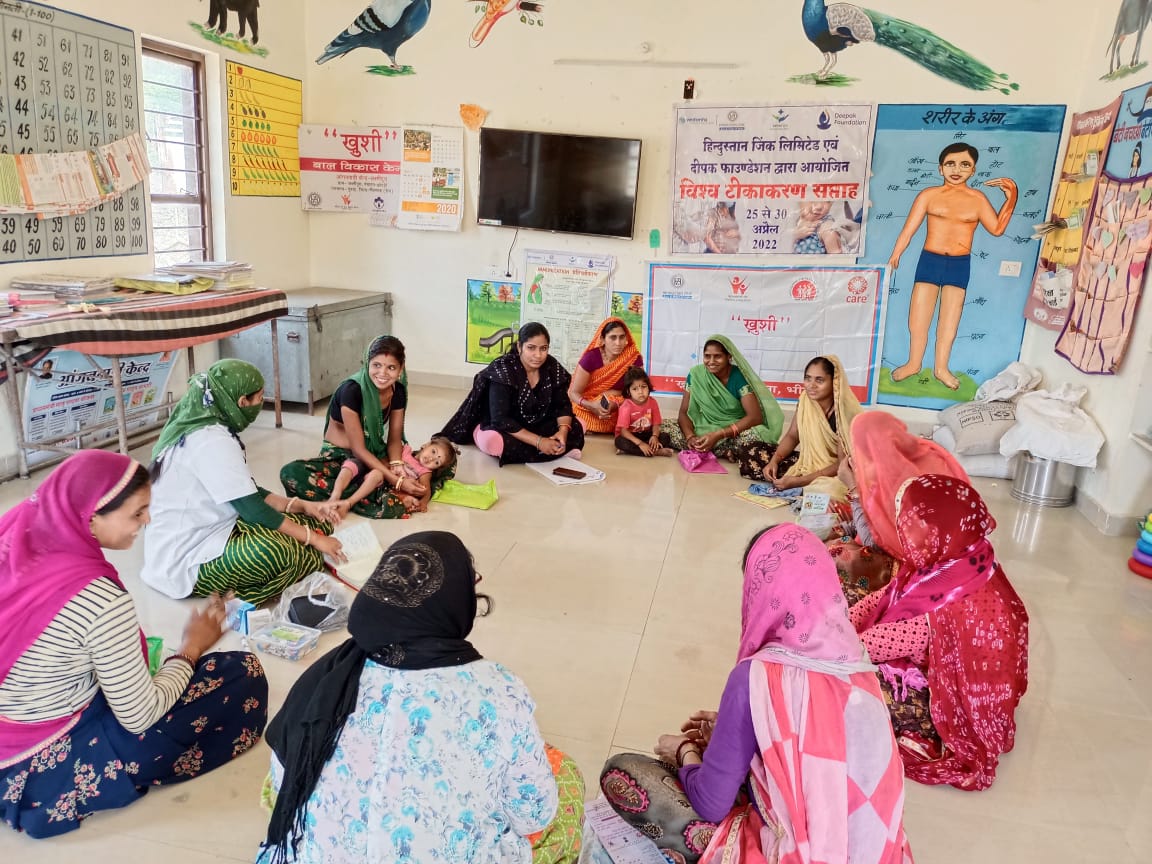 The vaccination awareness program was organized on a large scale by Hindustan Zinc by organizing World Immunization Week. The company conducted awareness sessions at Nandghars and Anganwadi Centers across Rajasthan, benefiting more than 755 children in three Hindustan Zinc locations in Dariba, Kayak, and Debari.
During the week, educate pregnant women and parents of eligible children to help protect people from various diseases by vaccination, how vaccines are administered during pregnancy and differentiate between provided dosage maintenance information to help build immunity. HB screening and weight monitoring were conducted after the session in prenatal care, postpartum care, lactating mothers, and children aged zero to five years.
The company also helped provide scheduled vaccinations to para workers and service providers. In addition, Hindustan Zinc organized other meetings and quizzes in villages to create awareness about the importance of immunization. ANMs, ASHA Coordinators, BPMs, BCMOs, and RCHOs were also invited to help identify gaps in these meetings.
Vaccination procedures for children and pregnant women
. An educative video was also shared with local communities about various health issues arising from lack of vaccination and proper immunization and case studies.
In association with Deepak Foundation and Wockhardt Foundation, Hindustan Zinc organized vaccination from 25th to 30th April, where a team of Mobile Health Units (MHU) conducted vaccination at Anganwadi centers in Zawar Dariba, Debari, Kayak Chanderia, and Agucha and Pantnagar, Uttarakhand. The company organized the program in association with Seva Mandir, Jatan, Sahyog Care, and GSVS institutions in 6 districts. A total of more than 2 thousand children benefited from this initiative taken under the health service.

साभार :
---
© CopyRight Pressnote.in | A Avid Web Solutions Venture.