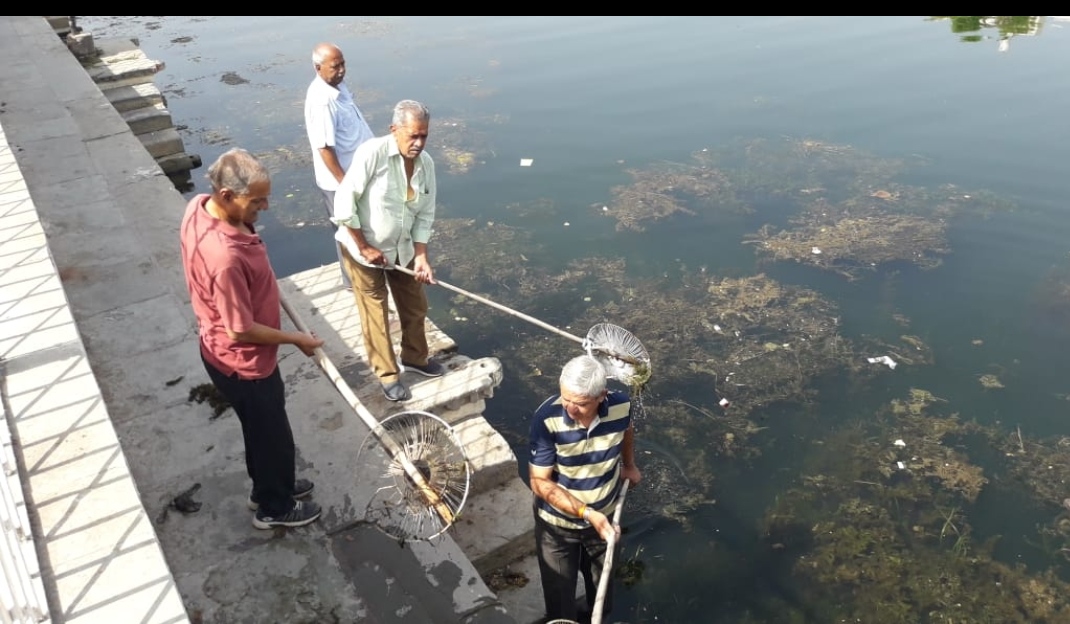 For the cleanliness and purity of the lakes, it is necessary to have fish of beneficial species in sufficient number and proportion. This idea emerged in Sunday's Shramdan Jansamvad.
Water and lake expert Dr. Anil Mehta said that the presence of aquatic organisms is significant for a healthy ecosystem of lakes. Many profitable fish species have been wiped out due to increased pollution and unmonitored, unregulated fish contracts. This is deteriorating the ecosystem of the lakes.
Tej Shankar Paliwal, a former member of the Lake Development Authority, said more than eight types of aquatic vegetation in the lakes. Even after spending crores of rupees, the aquatic vegetation has not been controlled, so for the control of aquatic vegetation, by banning the killing of fish, the aquatic weed-eating grass carp fish should be left, which eats three times more weeds than its weight every day.
Expressing his views, environmental expert Nand Kishore Sharma said that by saving fish, increasing oxygen in the lakes, and controlling aquatic weeds through biological methods, the lakes would become beautiful, and tourism would increase.
In the dialogue, Drupad Singh Chouhan and Mohan Singh Chouhan said that some aquatic weeds are also harmful to human health. In the pre-dialogue Amarkund and Hanuman Ghat lake area, lake friends collected food items from the lake area, rotten food items from the lake area, egg shells in large quantities, Removed polythene, vapors, etc., liquor, water, bottles, and aquatic grass. Mohan Singh Chauhan, Drupad Singh, Tejshankar Paliwal, and Nand Kishore Sharma participated in Shramdan.
साभार :
---
© CopyRight Pressnote.in | A Avid Web Solutions Venture.