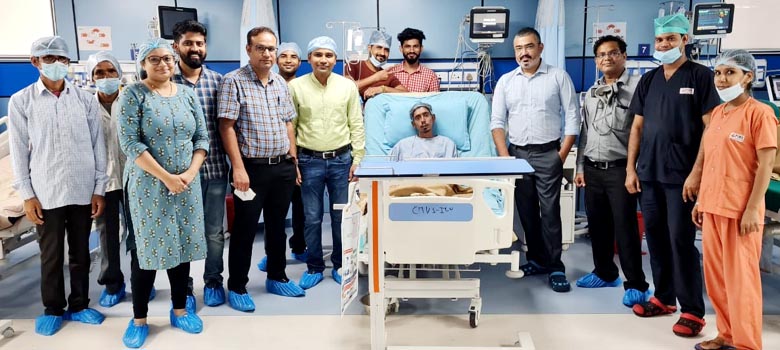 Udaipur. Physicians at Pacific Institute of Medical Sciences (PIMS) Hospital, Umrda, have successfully performed cardiac surgery for sporadic heart disease.
PIMS chairman Ashish Agarwal said that a 24-year-old youth was brought to PIMS Hospital by the family after having severe shortness of breath, darkening of body color, and oxygen saturation being 40 percent. When a young man walks two steps, his oxygen saturation goes up to 30 percent.
After investigation, it was found that the young man had a very rare disease in which the patient's heart had only 2 chambers instead of 4. The veins coming and going to the heart were also constricted. The patient's limbs were left instead of right and right instead of left. On this, through complex surgery, the blood tubes that exchange oxygen in the lungs were streamlined.
Now the patient's oxygen saturation is 87 percent. The patient is doing his daily work on his own and the pumping capacity of the heart is also better than before. Cardiac surgeon Dr. Sudip Choudhary, cardiac anesthetist Dr. Vipin Sisodia, cardiologist Dr. Mahesh Jain and Dr. Umesh Swarnkar had special support in the operation.

साभार :
---
© CopyRight Pressnote.in | A Avid Web Solutions Venture.