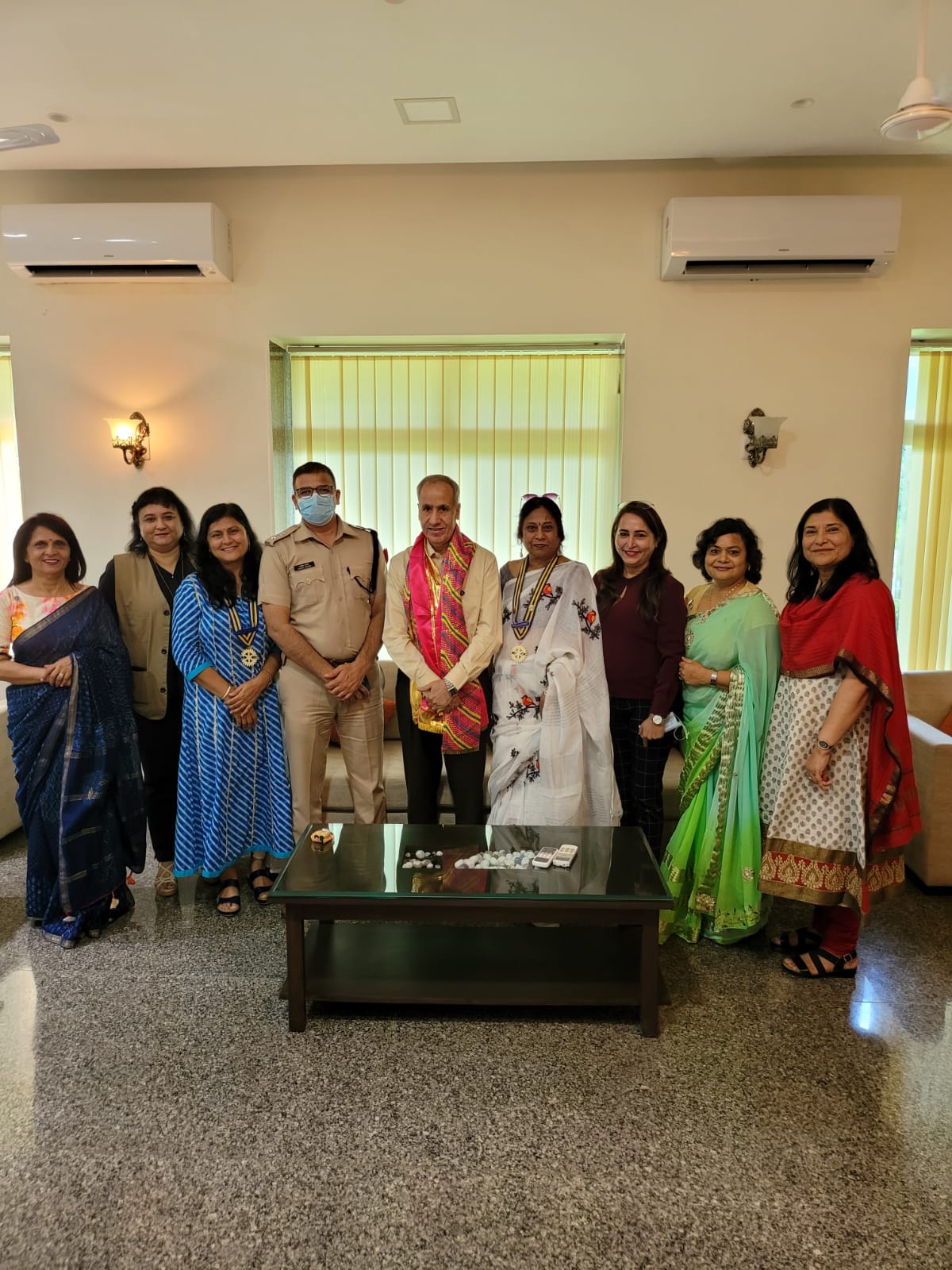 Udaipur. Members of Rotary Club Udaipur Meera met Rajasthan DGP M.L. Lather. President Sushma Kumawat, Secretary Archana Vyas, Treasurer Kavita Baldev, Executive Administrator Seema Singh, Director Image Madhu Sareen, Dr. Siddika Hussain, Sweety Chhabra were present on occasion. In the beginning, Sushma Kumawat welcomed the DGP by wearing a Uparna and a rotary pin. Seema Singh presented Sangini's District Directory and Rotary World's book, Madhusareen presented Rotary's tie, and Sweety Chhabra presented the products of the recipe.
On this occasion, discussing the increasing crime against women, Sushma Kumawat said that crimes against women are increasing. Therefore Mahila Salah Suraksha Kendra has been established in every district, but family counseling is done to save the family and run the social structure properly. The male section can also be heard because the whole law protects women. Along with its use, there is also misuse, due to which mental diseases are increasing in the society, suicide and other social crimes are increasing.
Madhu Sareen said that crimes of women trafficking are also increasing. Due to a lack of knowledge of law among girls and the young generation, justice is not done in many cases. Sareen said that the Raj Citizen app of the police could be used for robbery and atrocities against women on the highway.
DGP Lather said that Rotary Club is the world's largest club. Organize a seminar for women and girls in association with Club Udaipur Police in which correct information about the law should be given. He said that Police Mahila Samvad would be organized to enable women to face the problems and problems.
साभार :
---
© CopyRight Pressnote.in | A Avid Web Solutions Venture.