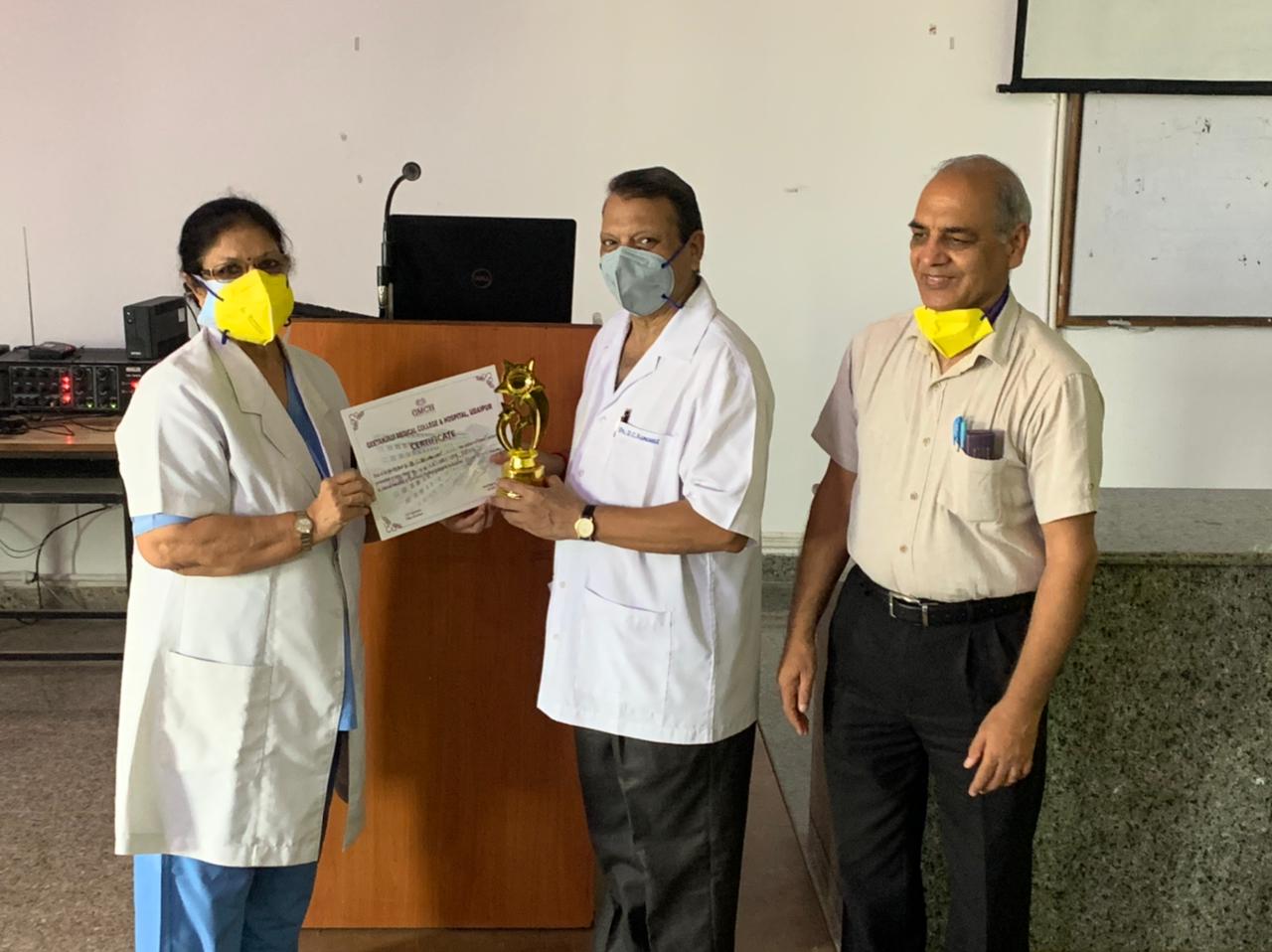 Udaipur: A two-day program on International Yoga Day was organized at Geetanjali Medical College and Hospital under Dr. D.C. Kumawat's guidance, Professor and Head of General Medicine. A talk on "Yoga is Dr. Kumawat presented an introduction" in the program. About 150 medical and paramedical staff participated in the program.
In the talk, he elaborated on yoga and shared detailed information about the Ashtanga Yoga of Patanjali. Informed audience about the benefits of yoga. Later a quiz was also organized .all the discussed doubt about yoga among staff, and the members f present shared their experiences about yoga. The chief guest of the program was Dean Medical College Dr. Narendra Mogra. Principal Paramedical Dr. G.L. Dad &Dr. Sunanda Gupta, HOD Anesthesia, was also present. At the end of the program, Dr. Kumawat was honored for his best efforts.

साभार :
---
© CopyRight Pressnote.in | A Avid Web Solutions Venture.