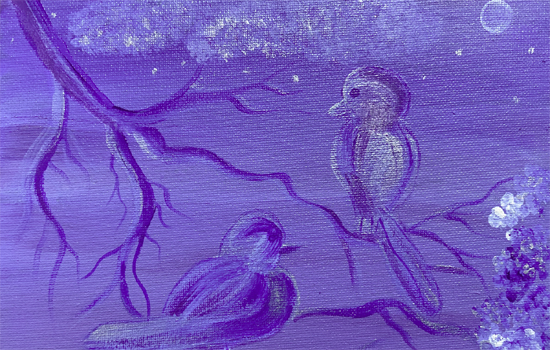 Facing difficulties in lifetime is very common but when you face trauma, you become mentally very tough. I am not talking about day today life's difficulties. I was detected corona positive this year. I faced the most critical time this year. I have never seen such a bad & deadly disease in my entire life. I had gone through many problems, some of them were painful and some were torturous. Being corona positive was the most difficult one. Spending 19 days in a hospital where no one was there to support you mentally and physically too. I was completely dependent on medical staff and doctors. But I never lost hope. I fought and struggled with the virus which attacked my body silently.
It's not easy to fight with an unseen enemy. Corona hits you hard & mercilessly kills you from inside .I spent all my time to meditate and chant the vedic mantras which I had forgotten in past years. It gave me strength to fight this unknown battle.
After spending 14 days in ICU and 5 days in ward , I came back home with a determination that I will do something creative and turn my trauma into opportunity. I started giving time to myself. I never loved myself before like this. It became a mission to walk without support. Corona kills your mental abilities and make you sick for long time. For some people it is not easy to spend time at home, specially those who are working. I have seen many corona patients who are struggling with mental conditions. Even i have become irritable and weak but I decided to develop my hobbies in this crucial period. I am having post covid symptoms. Headache, fluctuating sugar, weakness and breathlessness have become part of daily routine. Meanwhile I started painting landscapes and colourful pictures. I wrote articles to motivate others. Corona gave me an opportunity to find inner peace. I got time to discover my capabilities. Hopefully I will start working again in future. Every pain changes you a little bit and overcoming a disease is not a victory , true victory is winning against your weaknesses.

साभार :
---
© CopyRight Pressnote.in | A Avid Web Solutions Venture.