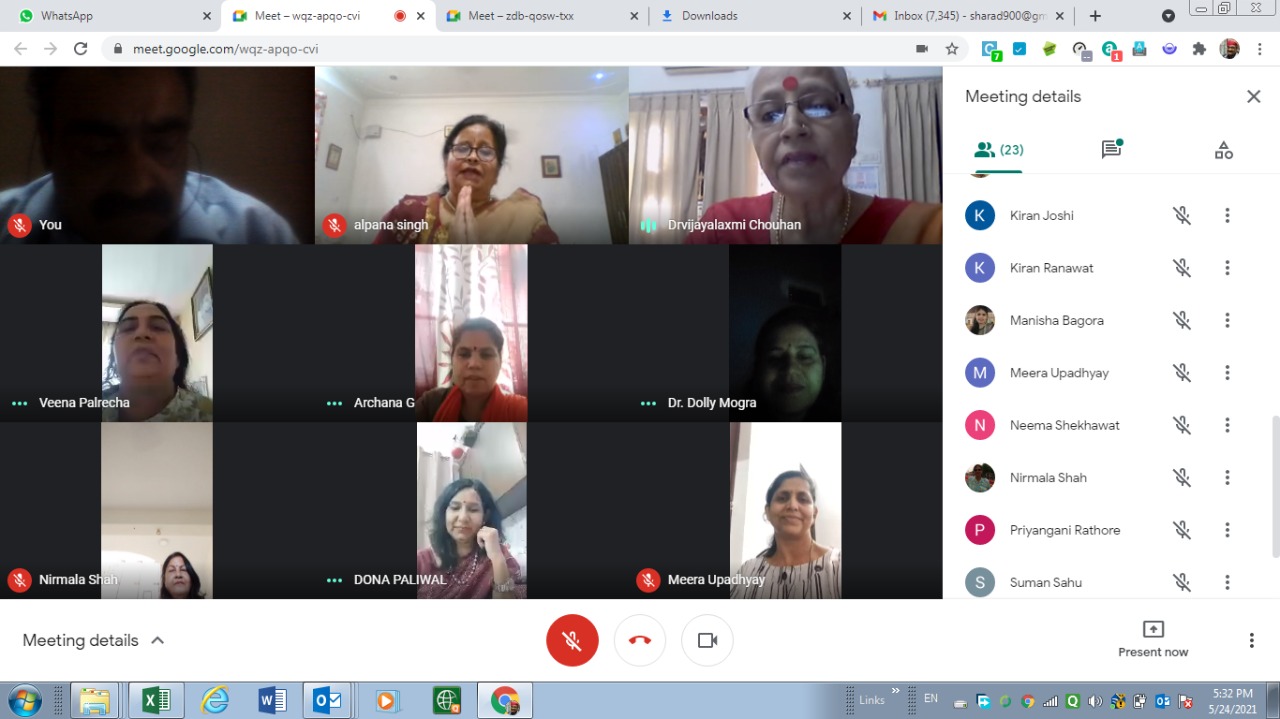 Udaipur: In a webinar on Yoga and Wellbeing, the Coordinator of the Sports Board of Sukhadia University said as a special guest that the importance of Yogadarshan of Patanjali had increased today. It has become a part of our daily routine as a lifestyle.
Giving information about the yoga sessions being run by Sukhadia University for the immunity boosters of the common people, he said that this is such an initiative of the education world that every person can join in the morning and improve their health. The primary purpose of this Yoga is also to Survey Bhavantu Sukhinah, Survey Bhavantu Niramaya.
Now the whole world has recognized that Yoga is the best for a healthy body and mind.The program's keynote speaker, Garima Vinayak, taught experimental methods of laughter therapy and Sujok therapy and breathing techniques. She said that there are many benefits from Bhramari, Pranayam, Kapalabhati, Anulomavilom.
They increase the hormones that please the man, by which we keep ourselves happy and keep others happy.Professor Vijayalakshmi Chauhan said that self-confidence should be taken in with each breath and let out fear.Dr. Dolly Mogra said that the selection of appropriate garments could enhance the quality of Yoga.Dr. Alpana Singh said in a welcome address that every human being should strive for their level to bring prosperity to society. The Academy of Wellbeing Society is also making continuous efforts that by connecting common people on similar topics and work for their mental peace and wellbeing.In this challenging time of covid, Dr. Paul Matthews spoke peace through prayer.
. Venus Vyas presented yoga contributions while conducting webinars. Dr. Archana Golwalkar thanked everyone and wished him happiness.

साभार :
---
© CopyRight Pressnote.in | A Avid Web Solutions Venture.