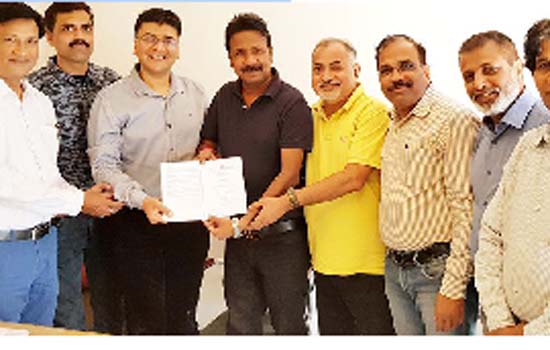 Udaipur: All members of the Journalists Association of Rajasthan (JAR) Udaipur unit have been provided accident insurance of two lakhs from United India Insurance Company Limited. In a simple program on Monday, Himmat Singh Chauhan gifted Policy to Jar Consultant SumitGoyal.
District President Dr. Tuktak Bhanawat said that all the members of JAR have been insured up to two lakh rupees in this policy. Under this, accidents like road accidents, fall, snakebite, electric shock etc. are included. Also, there is also a provider of financial assistance of Rs 2 lakh under partial disability. Initially, the period of insurance will be one year.
Himesh Singh Chauhan of Hansa Mining Company Pvt Ltd has provided this privilege of insurance said that the journalists are said to the fourth pillar of democracy and they are engaged in the field for the news round the clock. In the case of casualty, insurance is very useful for them. On this occasion, Ajay Kumar Acharya, Vipin Gandhi, AlapeshLodha, PawanKhabiya, Rajendra Kumar Palival, Bhupendra Kumar Chobisa, and RajendraHiloria were also present.
यह खबर निम्न श्रेणियों पर भी है:
Udaipur News