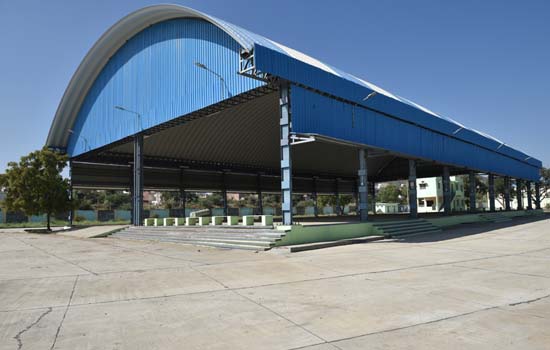 Udaipur: A number of projects were claimed to have been completed or are in-progress. Representing the state government, the honorable home minister of the state Gulab Chand Kataria released a booklet covering all the development projects that his government has been able to realize in the past four years. Some of these projects are complete while a few are still in-progress. The completed projects assure the citizens that the remaining ones will also see the light of the day sooner than later.
All the projects mentioned in the list have taken the city to the next level. Majorly the tourism, medical, education, transport, sports, and other development projects are included. The dream projects like Dewas have got new phases, and the city of lakes soon will have no dearth of water, which will make the city a unique place in the state of Rajasthan.
Not only huge projects like Dewas but the basic connectivity and domestic connections, small water reservoirs, connectivity pipes etc. have been in focus.Small programs run by the municipal corporation and the urban improvement trust have been ensuring that every nook and corner of the city stays not only clean but also looks beautiful. This is what makes a city smarter.
The booklet released by Kataria also details out the amount spent on each of these projects which is a great way to maintain the transparency and win people's confidence.
Project Budget (In Cr.)
Ahar Beautification 120
Krishi Upaj Mandi 125
Amrit Yojna 274
Drinking water 100 (56+44)
RNT Hospital (Super Specialty Block) 343 (187+156)
Various schemes by UIT 348
Various schemes by the Municipal Corporation 249
Forest department 41
Police Training Center 57
ESI Hospital 80
Elevated Road 400
Smart City 1221
Stadium 40
Pratap Gaurav Kendra 40
Mohan LalSukhadia University 41
MaharanaPratap Agriculture and Technology University 24
Dewas II 379
Railways Electrification (Ajmer to Udaipur) 300
Broadguage (Udaipur to Ahmedabad) 650
National Lake Conservation Project 127 (85+42)
Debari-Kaya National Highway Bypass – 6 lanes 726
यह खबर निम्न श्रेणियों पर भी है:
Udaipur News