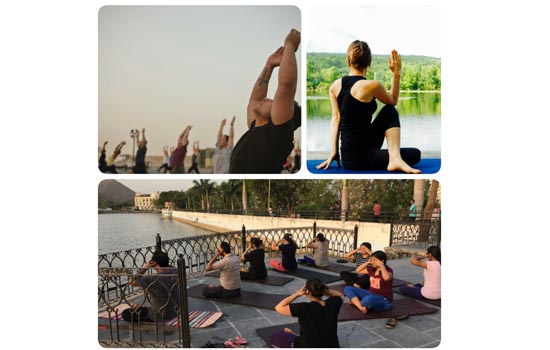 Yoga have become more popular nowadays because people are realizing its importance and the key to the cure of modern day stress lies in this.
Yoga is a way of living that aims towards a healthy mind in a healthy body.Man is a physical, mental and spiritual being; yoga helps in promoting a balanced development of all the three. Other forms of physical exercises, like aerobics, assure only physical well-being.
We have carefully created a perfect yoga sequence for your long term fitness which includes body stretching ,tummy exercises , improving stamina & customised exercises according to your requirements.
And anyways one can't choose dieting for a life time so better go for something good in terms of your habits which ensures a perfect internal body fitness.
यह खबर निम्न श्रेणियों पर भी है:
Udaipur News