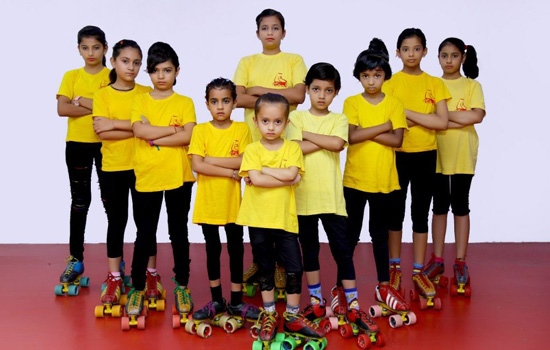 The short film Dhaka d Girls, under the banner of M Square Productions, released in a festival held at Ashoka Palace on Sunday in the evening and uploaded to YouTube within a day one thousand plus views were recorded on youtube.
Mr. Mukesh Madhwani of M Square told that this short film has been inspired by the film Dangle and sent to Aamir Khan and other actors of Dangle film to know his opinion.
In the film, efforts have been made to ensure that daughters should not be considered less than sons, they should be given the same rights as sons, because, in the modern era, a great achievement has been achieved by daughters really worth the praise.
The film's writer and director DeepanshuBagga said that this short film has been created by eleven girls' students of Sahil Skating College, with courage, happiness, excellence, Kirti, Sharastha, Sachi, Vaibhavi, mishu Radhe, Devhanshi, Hemangini, The gold medal has been achieved by creating a world record on skating, and the film is based on complete skating.
This film is depicted by Ayush (Expos Studios). The film has been shot at Udaipur's sightseeing Fatehsagar, Badi Lake, Railroad Jagdish Chowk, Ryan International School and Silver Square gym.
यह खबर निम्न श्रेणियों पर भी है:
kIDES