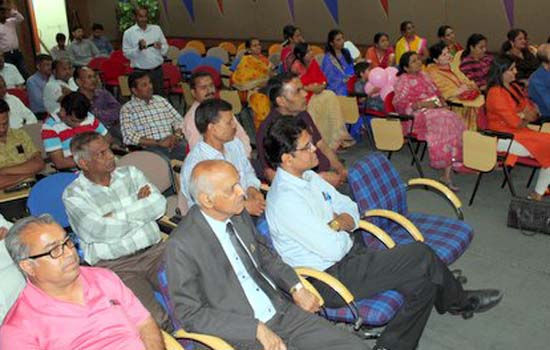 Chairman of GBH Group Dr. Kirti K Jain said that every year about five million women in the country are suffering from uterine cancer. Out of them, 75,000 women are getting death from this cancer every year only. Treatment of this cancer is possible. The GBH Memorial Cancer Hospital will set an example by working in this field.
Dr. Kirti K. Jain was addressing the program organized by Jain social group Udaipur on Thursday
Did he ask the families present, how many houses have daughters? most of the families raised their hands he further raised one more question Asked how many people have vaccinated daughters to prevent cancer from the mouth of the uterus, there is no single hand standing. On this, he called upon the uterine cancer of the mouth to give information that we will work for the protection of uterine cancer by running an awareness campaign. He added that for this, vaccination will be done for girls of 9 to 26 years whereas women from 27 to 60 years will be kept free of uterine cancer by performing DNA-based HPV test. In the program, Dr. Monica Khandelwal, a doctor of women and obstetrical disorders of GBH American Hospital, gave information about the cancer of the child giving information about the diseases commonly encountered in women. She told the society of mother and daughter, explaining responsibility in the family and ways to stay healthy. Nephrologist Dr. Anurag Jain gave information about kidney diseases and causes of women in general. Dr. Surabi Porwal, Director Dr. Anand Jha, Group Director, Dr. Dinesh Sharma were present.
यह खबर निम्न श्रेणियों पर भी है:
Udaipur News