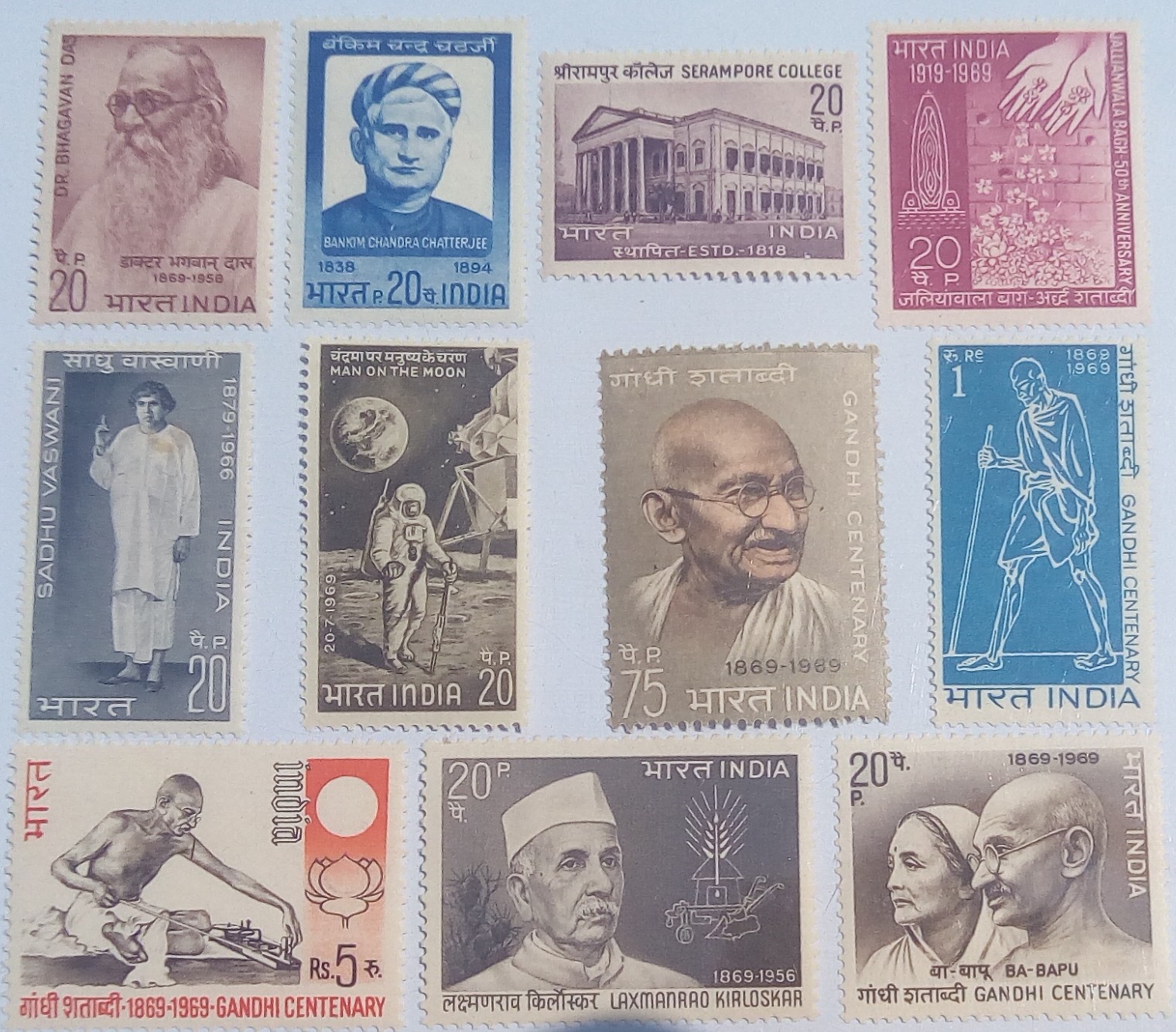 In the year 1969, the department of the post of a government of India issued twenty-four stamps. The first stamp was issued to famous writer Bankim Chandra Chatterjee on 1 January followed by the stamp on famous philosopher Dr. Bhagwan Das and on Dr. Martin Luther King a famous civil rights leader.
After this issue, a stamp on famous poet Mirza Ghalib followed by the stamp on Osmania University. Other than this issues various stamps were issued on Airmail scheme, I.L.O, Anniversary of jalliawala Bagh massacre, kasinadhuni nageshwara, Cursetjee Wadala, Serampore College, Dr. Zakir Hussain and Laxmanrao Kirloskar.
On 2 October on the occasion of birth centenary of Mahatma Gandhi, a set of four stamps was issued followed by the stamp on an inter-parliamentary conference. On 19 November a stamp was issued on the topic of First man on the moon followed by the stamp on Guru Nanak Dev, International Union for nature conservation and on famous educationist Sadhu Vaswani. The last issue of this year was a stamp on Thakkar Bappa.
यह खबर निम्न श्रेणियों पर भी है:
Udaipur News