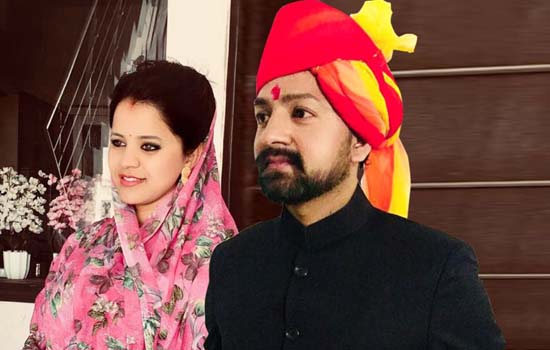 Kalpesh Chand Rajwar belongs to Rajput family from RawlaNogava, Chakkarpur, Uttarakhand. He married to Lalita Rajya Lakshmi Chand she belongs to Rajput family from RawlaKanchanpur, Nepal, He is caring 15 years of rich healthcare experience in Sales & Marketing. Earlier he worked with Max Healthcare Delhi, Fortis Healthcare Delhi, Apollo Hospital Ludhiana (Punjab) and presently associate with Fortis JK Hospital, Udaipur as Head-Sales & Marketing. As per him -Safety is a state of being protected from potential harm or something that has been designed to protect and prevent harm. Patient safety is an attribute of health care systems that minimize the incidence and impact of adverse events and maximizes recovery from such events. In this unpredictable work, environment safety is essential to both the care provider and the receiver. To develop and maintain a safe, healthy and accident-free environment, the management of Fortis JK Hospital Udaipur has established a Safety & Health Management System which incorporates a full range of control measures and processes that may be used to limit, reduce, or eliminate the probability that an undesirable outcome will occur.
Hospitals are hazardous workplaces and face unique challenges that contribute to the risk of injury and illness. Fortis JK Hospital provides safe services not only to the Patients but also to the attendants/visitors of the patient & staff working in the hospital.
Safety can be achieved with initiatives such as – Early detection of the problems, containment of the aforementioned problem, rapid and effective response and preventive planning so as to maintain a safe environment in future. To ensure such continuity in this methodology various process is kept in places such as SAFETY CODES & Mock Drills for Disaster Management, Routine Facility Safety Rounds, Patient Safety Program & Continuous Staff & Visitor Education and Training Programs. The whole process is overlooked by the Quality & Patient Safety Committee and they formulate the rules and guidelines for maintaining a safe and secure environment as well as promoting an attitude of patient centricity and safety-first culture among all. The Hospital ensure that safety activities are carried out by sub-entities such as Patient Safety Officer, Radiation Safety Officer, Infection Control Officer, Chief Security Officer & Fire Safety Officer. Each of them is assigned a separate role and designated specific work in such a way that no aspects of Hospital Safety are left unattended.
Why Safety Program? The answer to it lies in the improvement in Care and the increase in Patient & Employee satisfaction at the workplace. Safety program encourages the staff as well the patients to report incidents that cause harm or has the potential to cause harm. Such reported incidents undergo a Root Cause Analysis which helps the Safety Team to prevent such occurrences in future. Though it is a tedious and difficult process but the fruits bore from it helps in making healthcare a more satisfying and rewarding profession. This is still a new path and has a long way to go and if all adapt to it then in near future "SAFETY WILL NOT BE A VISION BUT A REALITY".
Kalpesh Chand Rajwar
Head- Sales & Marketing
Fortis JK Hospital, Udaipur (Rajasthan)
यह खबर निम्न श्रेणियों पर भी है:
Udaipur News