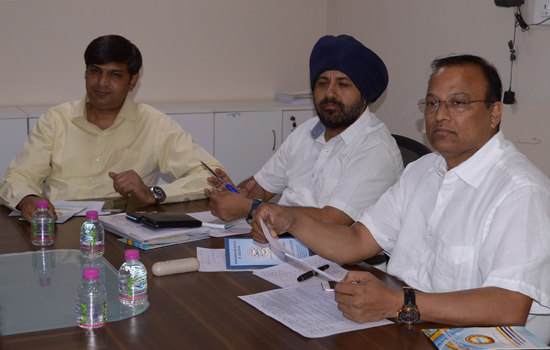 Udaipur: UCCI in joint collebrations with DIC organized the 62nd monthly industrial and commercial problem solving camp at UCC Bhawan. The senior officers of various government departments associated with industries were present,for resolving problems of entrepreneurs.
Entrepreneurs present in the meeting suggested that prior to the beginning of rainy season, repair of drains and drainage etc. should be completed in the industrial areas to restore proper drainage system.
At the same time, the work of repairing damaged roads at different places in the industrial areas should also be completed in time, to prevent the problem of filling water in rocks during the year.
It was informed by RICO officials present in Shivir that the budgetary amount of 2.60 crores was sanctioned for the construction of 14 kms of new roads in the industrial area by the Headquarters, out of which six kilometer new road construction has been completed. And the construction work of 8 kilometer road is yet to be done. It was informed by the RICO official that Rs. 75 lakhs have been sanctioned for construction of one kilometer of road in IT Park area of Madri Industrial Area. All the works are proposed will be completed in the second phase of repair and maintenance related works of Madri Industrial Area, in which 4 kilometer road construction work will be done very soon., the work of installing new LED lights in industrial areas will also be completed before the beginning of the year. This information was shared by Hans Raj Chaudhry.
यह खबर निम्न श्रेणियों पर भी है:
Udaipur News