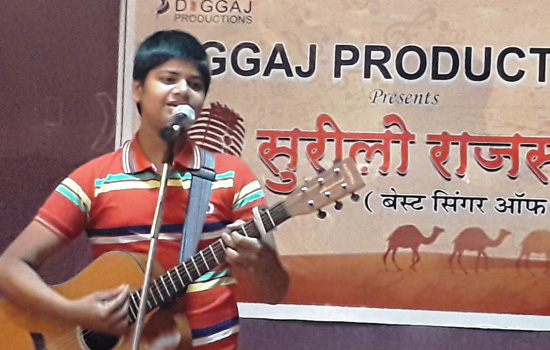 Many coworkers painted colors, so many faces disappointed
Udaipur: For the purpose of promoting musical music in Udaipur-Rajasthan and providing a better platform for the emerging artists in the music field, Diggz Productions of Gurgaon is hunting Best Singer of Rajasthan singing for a serial. surilo rajasthan,best singer of rajasthan On Sunday, the second stage audition held in Manthan Auditorium of the Oriental Palace Resort on Sunday.
Producer Director Abhishek Joshi said that in the second stage audition, singers from the age of 13 years of age have auditioned.
Many actors, after their presentation, looked very happy, many disappointed after their poor performances. The youth and children as well as the enthusiasm of the senior people was worth seeing during singing.
Chaitanya Bhatti of the serial's audio partner Jhalak Priya Studios said that in the first and second phase auditions, more than 200 participants from Rajasthan participated.
After these auditions, the selection process will begin and soon the work of recording their songs will be started with selected singers. During the audition, Yashwant Vaishnav, Kapish Bhalla, Ravi Malhotra, Ishakh Khan, Ashish Gaurana, Sudarshan Bhatnagar, Deepak Parihar and team members of the production team were present during the audition.
यह खबर निम्न श्रेणियों पर भी है:
Udaipur News