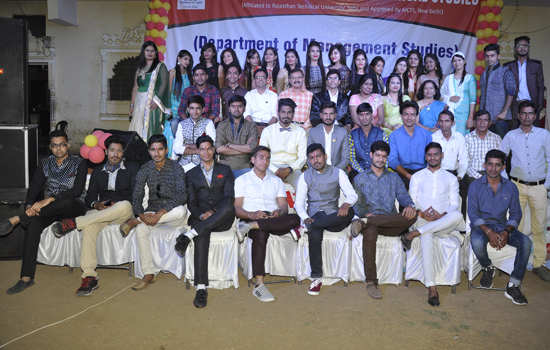 Udaipur: A farewell ceremony was organized for students of MBA II year in Gitanjali Institute of Technical Studies, Dubok, Udaipur. The chief guest of this program is the former director of FMS Pro. PK Jain In his address, gave the wishes to them for a bright future. Distinguished Guest GITS Prof. Dr. KN Seth and Finance Controller BL Jangid congratulated all the students and gave them the hope of achieving success in life.
students with their dance and music performances to make the program even more entertaining. On this occasion, the title of the student of the year was given to Ashish Rao and Neha Porwal in the students. Simultaneously, Shrishash Jain was awarded the Universal Coordinator for providing outstanding support during MBA training. At the end of the program, guests presented the symbol as a gift to all the students.
The program was conducted by Ravindra Singh, Indu Jain, Jeepra Mogra and Waris Jain. In the program, the Heads of GITS other teachers and staff were present.
यह खबर निम्न श्रेणियों पर भी है:
Udaipur News