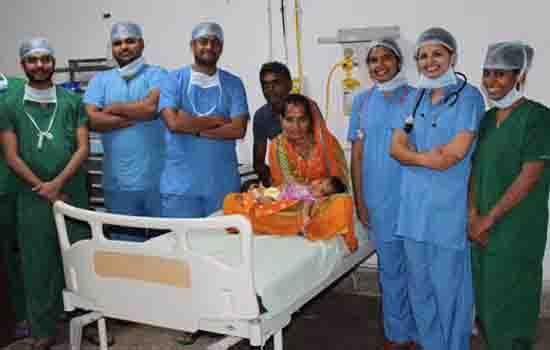 Udaipur: Physicians in the Pacific Institute of Medical Sciences (PIMS), Umrada have successfully conducted a successful operation of a four-month baby with new technology.
PIMS chairman AshishAgrawal said that a baby Madhi of four months was brought to the Pacific Hospital in critical condition. Dr. VivekParasar immediately admitted her after seeing her serious condition. Paediatric Surgeon Dr. PravinZanwar tried his best to get rid of the pus through the baby's chest, but the condition did not improve. Later with Video Assisted Thoracoscope pus removed.With this new technique, the puffed pus was removed by putting a telescope through the stereoscope. Dr. PinuRanawat and Dr. Himanshi Malik gave an in-depth insight into the operation. The baby is completely healthy and has been discharged.
In view of doctors, this is the first operation of such a small child in Udaipur division.
---
© CopyRight Pressnote.in | A Avid Web Solutions Venture.