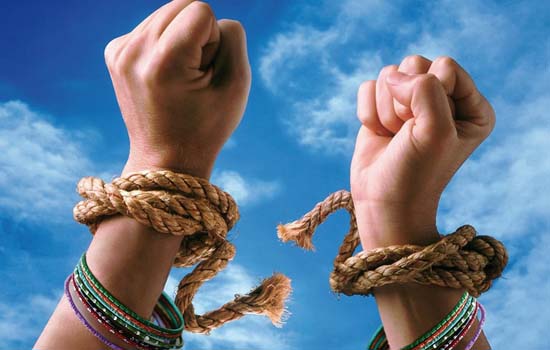 Women is the best creation of GOD they are Mother , Sister ,Wife, Daughter and True friends it is said that there is always a women behind a successful men she whatever the relation may be, she is always the inspiration and source of motivation to make men successful even a tender relation of platonic love can create miracles it is our illusion that women is physically week and soft and she unable to fight with muscular male infect the inner strength of a women is the backbone of all relations. Women Empowerment is a recently coined buzzword which is trending every where today if we go in the history we find raja ram Mohan Roy is the champion of women liberation and establishing their strength in the society. Today's women is entirely different from the women of 15th century. The modern women is not just confined to kitchen or home they have proved there strength and competence in all the spheres of life even in those fields where man had a monopoly.
What is Women Empowerment ? - Actually, speaking women empowerment is the key to social and economic growth
Women empowerment can be defined as a process leading to enhancing women's control over financial, human and intellectual resources in society. In any nation, the women empowerment can be measured by extent of their involvement in social, economic and political fields. Women can be made said to be truly empowered only when all the factors such as self-worth of women, their right to control their own lives, their ability to bring about social change, are addressed simultaneously.
Why is it necessary ? - For the centuries together, women have been considered has inferior, Weak and as second citizen in all societies (accept some tribals) all over the world India is also not an exception but with the new of renaissance now the society is compelled to consider the strength of women and they are getting importance and dignity in the society now. It is so important because their contribution cannot be neglected or over looked women empowerment is a must for the betterment of not only a family or society but for the country as well. Today the scenario is quite difference girls are now inclined towards studies. They are toiling for better scores, vast knowledge and to crack the high levelled exams. They know the world better than before, women are playing multiple roles in the family they are the axis of the family around whom parents husband and children are spinning. None can ever ignore the importance of the role of a Mother, Sister, Wife, Daughter in their families. In old times it was a misconception that only man can earn for the family and women are just managers. They have no contribution for livelihood but in recent years everything has changed .
Positive Winds of Change ?
When we speak about the women empowerment we must keep in mind that only theoretical or imaginary empowerment will not serve the purpose infect it should be transformed into ground reality, without women empowerment we cannot remove the in equalities, Gender bias and injustice to the almost half population in the world. Today they are living in a better and open environment they are realising their liberty, independence and also the thrust for improvement in the society though there are certain grey areas where women are still becoming the victims of discrimination exploitation and injustice. In urban areas women are more secured, independent and empowered they are enjoying a number of opportunities facilities and new horizons for competitions and achievements but in rural areas women are still in miserable conditions it is more important to focus on their education, health holistic development and also the financial condition so that they are not exploited by men anywhere.
How can we do this ? - We can certain do this by primarily changing the attitude the Parents and Society, we have to convince ourselves that girls are blessing and not a curse for the family. only worshiping women as goddess will not help. Now we have to perform our thoughts on the practical surface there are certain happy moments where people in villages celebrate the birth of a female child and feel proud to be the parents of a daughter. The second important means is the education it is important to save every girl child, keep her protected from all the evils of society teach her good sacraments and give her equal opportunities of higher studies. there is no time to cry on the past. every girl must be computer literate she must participates in games and sports she must be allowed to raise her voice against exploitation she must be made aware of all the odds and evils which she has to face during her coming life. She must be motivated and inspired to read books related Literature, technology Inspirational content and Psychology so that they get better understanding about themselves and the surroundings. Girls in tender age must be made Physically, Mentally and Morally strong enough to confront the forthcoming challenges.
Our responsibility as parents ? - We the parents are the prime source of inspiration for our children means sons and daughters it is our responsibility to teach our sons how to behave with girls and women in the society. Boys must know that they are not superior to girls and they have no right to misbehave with them in any manner Sons must be taught that " A lonely girl is a responsibility NOT an opportunity for them and they have burden to keep her protected . We must teach girls not to trust strangers and to develop a capability to understand the intentions of a person. Girls also must have a deep confidence in their mother and father.
They must share each and every thing with there parents in order to get proper guidance instead of exploring friendship outside they must come closer to their mother as a true friend. A Girl child closer to her father feels more secured hence it is important to change the attitude of distracting from parents making friends or Boy friend is not bad to the extent that they are your supporters and the relationship is healthy within limits, but this LINE OF THE LIMIT is must be drawn by the girl herself so that boys may not take advantage of her innocence.
Responsibility of Children -
In the field of communication women are now getting new opportunities to communicate their feelings desires ambitions and goals to a large number of people around them but in case they misuse the means of communication in wrong direction they fall in danger. Parents have provided expensive cell phones to their daughters for the purpose of education and knowledge for improving their personality and achieve high goals for their carrier but when mobile is used to make friendship with unknown peoples on Facebook, Twitter and other similar communication platforms unknowingly they are fallen in danger. Every day we observe a number of crime stories on electronic and print media which happen due to the misuse of internet resulting in serious consequences where the girls become the victims of heinous offences.
The legislations supporting women
Government , Social activist, NGO's and Other agencies are striving for bringing change in the life of women on different levels . today government of India is more inclined towards the women liberation , Empowerment and welfare for all classes of society without discrimination of religion, commune , economic status education or social position . The parliament of India has enacted several Laws to make the women well protected and empowered some of them are : -
Sexual Harassment of Women at Work Place (Prevention, Protection and) Act-2013.
Immoral Traffic (Prevention) Act-1956,
Dowry Prohibition Act-1961;
Equal Remuneration Act-1976;
Medical termination of Pregnancy Act-1971;
Maternity Benefit Act-1961;
Commission of Sati (Prevention) Act-1987;
Prohibition of Child Marriage Act-2006;
Pre-Conception & Pre-Natal Diagnostic Techniques (Regulation and Prevention of Misuse) Act-1994;
Juvenile Justice (Care and Protection of Children) Act, 2000,
My appeal - I make an humble appeal to every person of the society that if you are really concerned and moved by the incidents / accidents on women ,PLEASE DON'T JUST SIT IDLE , THINK AND TRANSFORM YOUR THOUGHTS IN REALITY and give some practical contribution by actions towards the protection , empowerment and improvement of the condition of tender girls and women In the society .
ACT NOW !
- Chandra Vijay Shrivastava
Media Journalist
---
© CopyRight Pressnote.in | A Avid Web Solutions Venture.