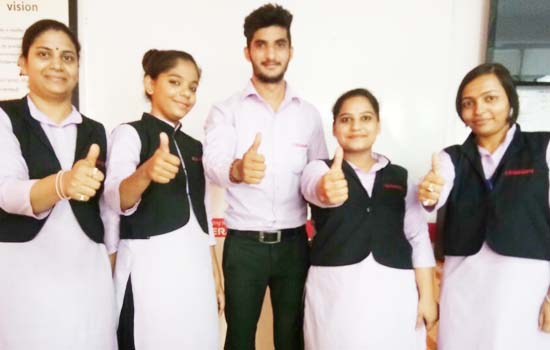 Udaipur: Ceregem therapy is operational nowadays in HM sector 11 near Alok school center head Sushila claims that 250 plus citizens of Udaipur are getting therapy regularly it is free of cost for all .one of its userGopal Jain resident 132 B. HiranMagri, Sector 14, Udaipur shares his experiences he informed I had a problem of slip disc & Thyroid since 10 years ago, for which consulted with doctors vedhyas and more , used various type of exercises, & therapy he went to Vadodara Gujarat to consult neurologists but failed to get positive results pain killer tablets and gel were given by them but its not solutions.When I used to drive a bike, traveling on the train or bus ,I used to have a lot of pain in the left leg., at last AFTER HEREING POSITIVE INFO ABOUT CERAGEM , he went to the cerajem center and started therapy and gradually my pain decreased. now I am relaxed by 90 percent with this problem.highly Impressed by the behavior of staff therapy I bought Master V3 machine from cerajem. Now all members of the house are taking the therapy from the machine. Truly ceregem machine and mate is very useful for health and there is no harm in it.
Health Benefits of Cera gem can be listed as under :-
1. Burns calories and regulates weight, burning up to 300-400 calories per session!
2. Relieves tension, stress and fatigue
3. Renews immune system health
4. Normalizes cholesterol
5. Lowers blood pressure
6. Relieves pain, muscle tension and fatigue
7. Improves skin tone and eliminates acne
8. Decreases joint stiffness, edema and other things needed
9. Encourages Weight Loss by increasing metabolism and body temperature
10 Stimulates cellular and enzyme activity
11 Improves flow within the lymphatic system
12 Increases circulation and nourishes damaged tissue
13 Clears cellulite by breaking down the fat and waste stored in pockets below the skin
14 Decreases the Density of Uric Acid
15 Reduces the Effects of Injuries
16 Encourages Metabolic Rate
17 Prevents Premature Aging
---
© CopyRight Pressnote.in | A Avid Web Solutions Venture.