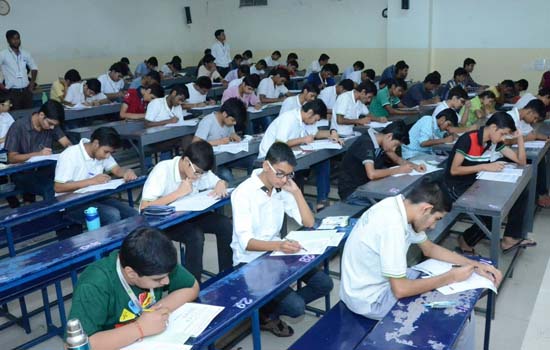 Kota: There will be no exaggeration if Kota is called "India's Coaching Capital" nowadays In the field of education, There was a time when princes of Kota were to be sent to Mayo College Ajmer for the education. Today, millions of students come Kota from all corner of the country for education. With efforts of the past two decades, Kota has become a resemblance center of great education centers like ancient Taxshilla and Nalanda of ancient times.
According to information students studing in Kota Succeeded in capturing one-third of the seats in competitive exams, it themselves tell the story of the success of coaching.
About 150 coaching institutes in Kota are engaged in fulfilling forms of approximately 1.50 lakh students. Al en Career Institute (Government Resolution, Cognition, Discount), Resonance, Career Point, Vibrant Academy, Bansal Classes, Akash Institute, Brilliant Tutorials, Medical and Engineering Coaching is the premier institution in the Kota. Apart from them, Motion Institute, Gate Academy, Core Academy, Narayana IIT Academy, Fitji, Rao, IIT. Academy, Quantum Classes, CMI EduTech Pvt., MaaSharda Technical Institute, Elite Classes and Career Institute of Commerce and Accounts are among few institutions
JEE (Mains) Advanced, JEE Mains- IEEE, NEET, UG-AIIMS, Pre-Medical, Pre-Foundation, GATE, IIT-JEE (Main Advance), CBSC., C.A. And C.S. etcCoachings were given by these institutions
The father of coaching in Kota is considered Vinod Kumar Bansal. He started Tuitions profession in mathematics in 1989 in a small garage Diligence, passion and sincerity brought color and today have become his own institute in the Vigyan Nagar. The institute has also started its branches in Nepal, Shillong, and Indochina including Mumbai, Kolkata, Assam, New Delhi.Physics expert RK Verma started his career in 1995 with the teachings of Physics in Bansal Classes, later left the job in 2001 &started his own coaching institute in the name of Resonance. Today, 30 centers are operational in the country, Allen Career Institute was founded in memory of Lakshmi Narayan Maheshwari on April 18, 1988, for coaching of all science subjects under one roof. Four brothers Govind, Rajesh, Naveen and Brajesh Maheswari stated teaching. Today, it has become a leading institute of engineering and medical coaching, realizing the dreams of becoming an engineer and a doctor.
Training with facilities can be kept in the Star category. Air-conditioned classrooms, audio-sophisticated video equipment computer labs, lavish libraries, the convenience of suffering has become commonplace. The fees for the Star Coaching Institute are the same and the result is also. Many coaching institutes enroll students after the pre-interview and work hard with their students. If the students are committed to doing competitive exams, then the coaching institute is committed to maximizing the target with maximum students.
In contrast to the perceptions of old families, today's parents and guardians consider expenditure on the education of children is the best investment
They Never used to spend the minimum amount on primary education, today kids are sent to Shishu, PalnaGhar or Kid's School at the age of three or less . Its cost is heavy. Parents today want their children to read well and get ready for competing by passing with good numbers. For this, their trust in schooling is partial and they provide special coaching to children.The process of coaching Only after the arrival in coaching institute, the student gets a systematic timetable for a full year. Under which syllabus is divided in such a way that the entire course can be completed before the time. A classroom has 60-150 students. Experienced former college professors coaching with many famous writers, I.I..T. engineers and doctors are teaching students with full devotions
The Daily Practice sheet (DPP) is provided based on that topic after classrooms sessions. Students who have to solve themselves. There is also the Problem Solving Session in Coaching Institutions where students solve their problems. In order to increase the ability of the student to remember the subject of the Integrated Lecture Test and Disclosure (ILDT) Pattern has been developed. The questions asked in the given test are solved. Through this whole process, the students get this particular story memorable.
Weekly and monthly tests are also conducted along with this regular study. The result of which is available on the notice board along with the notice board and In-house Magazine
Some institutions have adopted the technique to inform progress of their children on regular basis. Inspiration to give the best results in these exams. Apart from this, the students' excellence study materials are also provided.
---
© CopyRight Pressnote.in | A Avid Web Solutions Venture.