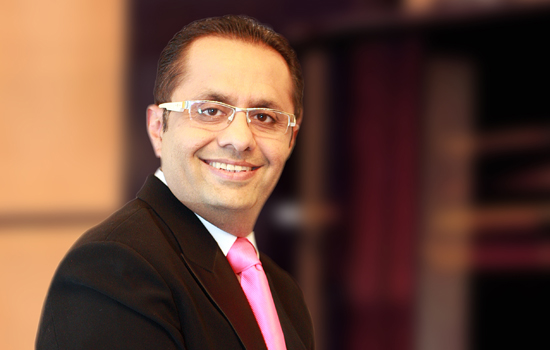 Udaipur: The latest UAE Cabinet's twin decisions to extend the residency permit up to 10 years for foreign investors, qualified professionals and talented students as well as offer 100 percent foreign ownership of private companies are expected to steer large investment into the country's real estate market and Danube Group and its real estate arm Danube Properties are well-positioned to serve the new property buyers and investors.
"This might come as a pleasant surprise to a lot of people as it somewhat breaks the taboo that foreigners might not be granted a longer term residency permit – in line with the policy of the Gulf Cooperation Council (GCC) member countries," MrRizwanSajan, Chairman, Danube Group and Danube Properties, says.
"The plan to allow 100 percent foreign ownership of companies registered in the UAE – is another landmark move that will place the UAE ahead of its regional peers and help the country to attract more global talents."These two decisions strengthen our conviction and confidence in the UAE's leadership and these will usher in a new dawn of unprecedented socio-economic growth."Dubai-based developer Danube Properties has a Dh3.14 billion portfolio of 3,628 residential homes ready to serve a growing number of investors from South Asia, mostly India.
Indian nationals, who form the largest foreign investor group in Dubai's real estate, have bought properties worth Dh83.65 billion in the last five years – from 2013 to 2017 – in Dubai's property sector, according to statistics compiled by Dubai Land Department(DLD).They invested Dh15.6 billion in Dubai's real estate in 2017, Dh12 billion in 2016 and Dh20 billion in 2015 – their highest in a year, according to DLD.Indian nationals form the largest expatriate population in the UAE and they are also the largest foreign owners of business establishments in the country.
As an established player in the UAE with a credible history of quarter of a century of sound business practice, Danube Group is well prepared to serve a sizeable chunk of the property buyers, Mr Sajan, says. "As a business group with deep roots in India and the UAE, Danube Group is well positioned to support investors from India and other South Asian countries, Sajan says. "With 827 homes delivered on time and on budget and a further 870 homes being readied for delivery this year, Danube Properties has a solid track record to support new investors. We still have nearly 2,000 units at various stages of development coming up in the next two years."Indians are the largest expatriate community in the UAE and the largest non-GCC foreign investor group as in Dubai's real estate and the new announcements will encourage them to buy property en masse due to the 10-year residency scheme."
---
© CopyRight Pressnote.in | A Avid Web Solutions Venture.