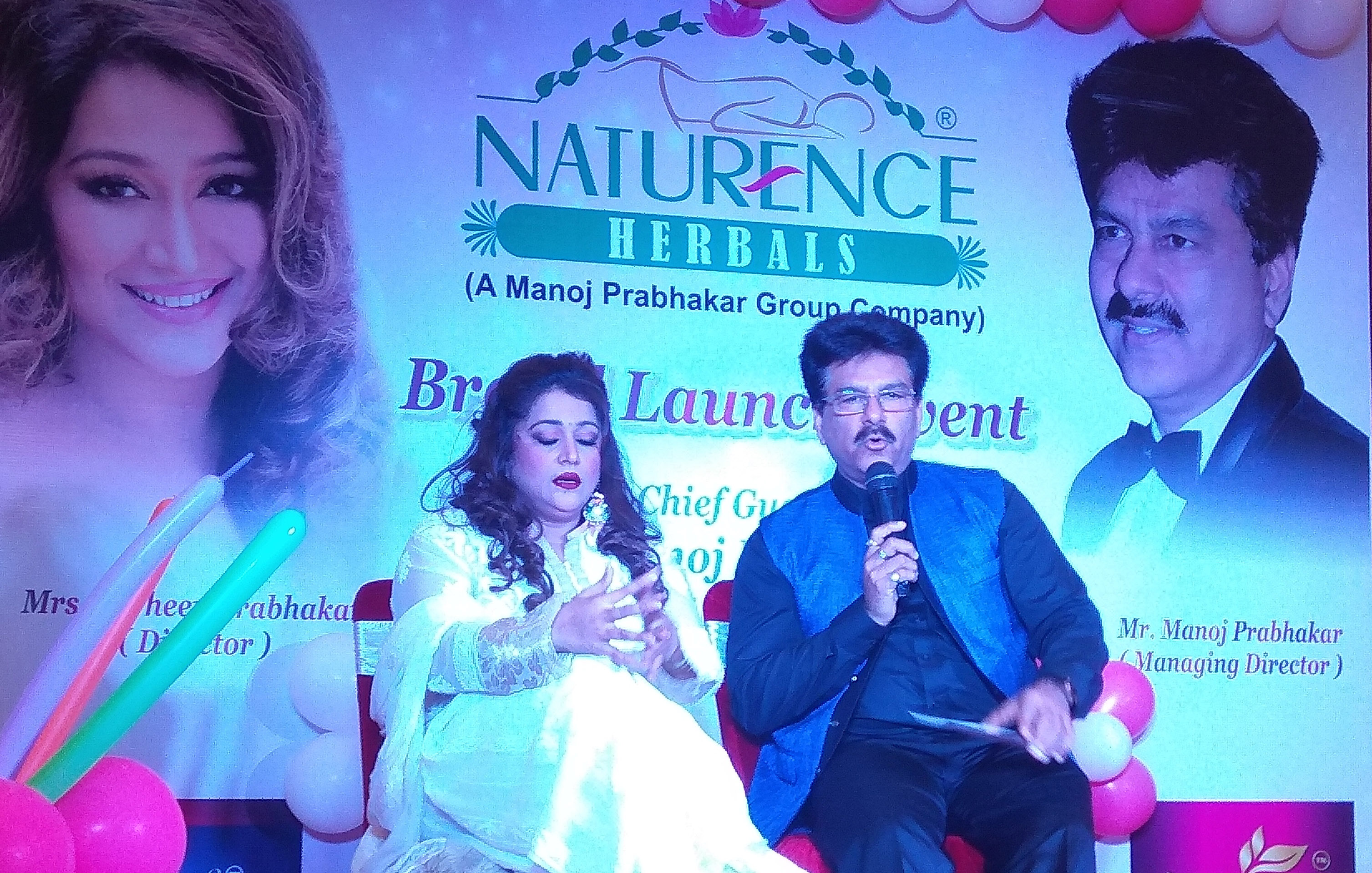 India's leading Ayurvedic and Herbal products company Naturence Herbals has launched its new Products Aafreen Organic and Fair & Young for Men's at The Celebration Mall, Udaipur.
Naturence Herbals is one of the well-known brand dealing in Ayurvedic as well as Cosmetic personal care products which has carved a niche for itself in the Industry in India. During the last two decades, the company has succeeded in establishing its name both in terms of exclusive Salon Treatments as well a wide range of Ayurvedic Formulation. Naturence Group is a manufacturer & supplier (export & domestic both) of Ayurvedic as well as cosmetics & toiletries items like cosmetics (fairness cream, moisturizing cream, cold cream, body lotion, face wash, hair oil, facial kits, hair shampoo and with international standards from India.
Naturence is a closely held group of Companies Managed by Mr. Manoj Prabhakar, a renowned Cricketer of International Repute who has represented Indian Cricket Team in many International matches. The Naturence group comprising of Naturence Research Labs Private Limited and Naturence Herbal.
Naturence Group was established in 1995 to serve the needs of Herbal and cosmetic industry. Managed by a group of professionals, mainly from the Herbal and cosmetic industry, with a collective experience of 20 years, Naturence Group is driven by the vision of quality product serving the customers with reasonable prices. The current management of the company consists of the techno-commercial & most experienced team of engineer, pharmacist, chemists & skilled personnel.
Mr. Manoj Prabhakar, the Managing Director of the company, told during the conference that "we have a well-planned production unit is situated at Rudrapur as well as in Haldwani. We have well-equipped plant & machinery with trained manpower. Furthermore, he added that we have a very good reputation in domestic market and have been doing exports to various countries like Malaysia, Sri Lanka, South Africa etc. and now looking forward to focussing on European countries also."
Mrs. Farheen Prabhakar (renowned cosmetologist & Film actress) also the Director of the company mentioned that Research and Development have always received high priority in the Group and the quality control is exercised right from the raw material stage. This is done through rigorous testing and research. Various herbs and flowers are used in the formulations. These are made under strict supervision, using the latest technology. Stringent quality control tests are carried out of various dilutions.
Naturence Herbals presents a range of effective herbal remedies for your day to day usage. These products have been manufactured under stringent quality norms framed by the BIS and have been specially formulated keeping the consumer in mind. Our Products are enormously popular and hugely acclaimed for the various type of treatments like • Face treatment • Skin treatment • Hair treatment • Body treatment
---
© CopyRight Pressnote.in | A Avid Web Solutions Venture.