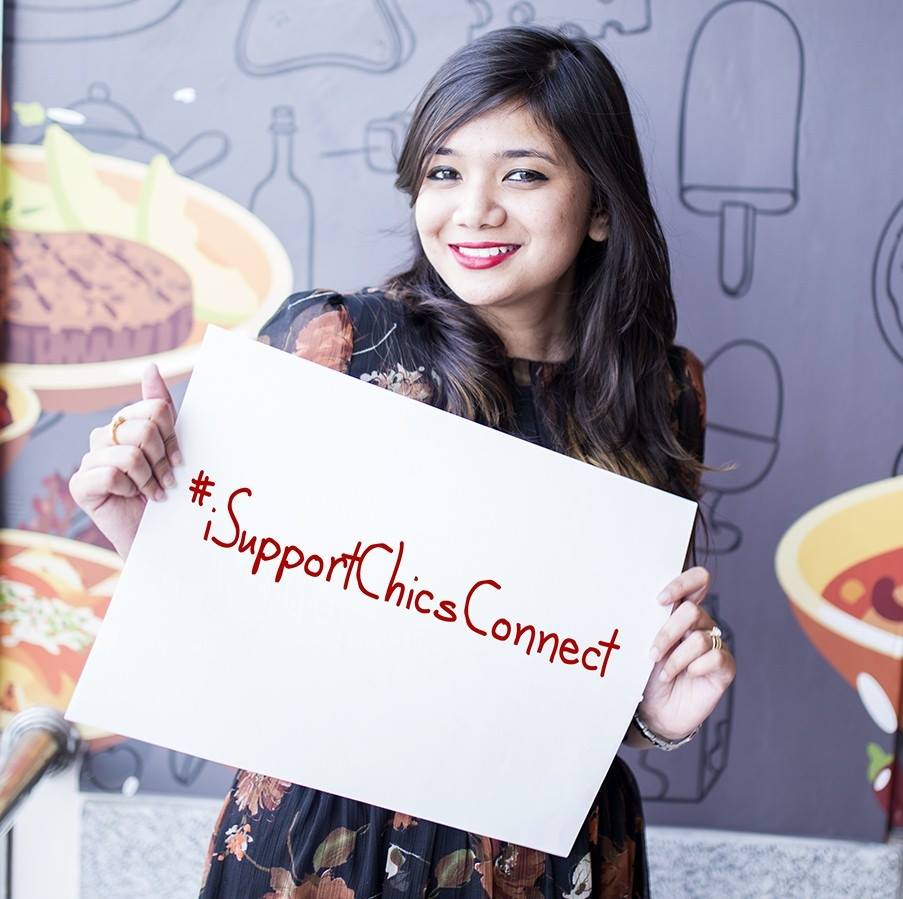 Surbhi and I got connected through Dishant Yagnik, the star cricketer from Udaipur for the jury panel for CHICS CONNECT Sports and Fitness Awards 2018. She is extremely talented and some of her achievements include
1. Four times junior nationals champion.
2. World juniors team championship 2009 bronze medalist
3.South Asian games 2006 gold medalist.
4. Represented India in the Commonwealth games 2010
From 2013 onwards coach of the Indian junior squash team.
Let's know more about her!
How did you develop a love for Squash and how did it become a career?
Ans: I was a Born asthmatic child and I was always encouraged by doctors and my parents to take up sports to get physically better. I used to watch people play squash at Ashok club, Jaipur that's where the game struck me and my uncle who has been my mentor Mr. Ronny Sharman encouraged me to play it. Squash was my passion that Turned into my profession eventually.
What were the obstacles to pursuing such a different career path, especially as a girl?
Ans: I have been very fortunate that my parents never let me feel that I am a girl and they won't let me play the sport ahead. They have helped me with everything and they have been my pillar of strength throughout. But yes the society, in general, doesn't let girls pursue a different field and they expect girls to move the traditional way of basic education and getting married so I had few people who would always put things like that to me, but my family is a very Modern family and they let me pursue my dreams.
Do you think women stand shoulder to shoulder with men or you find a gap?
Ans: I think both have their different paths and the girls of today's time realize that they don't need to be equals with men but rather be their own way ahead. Women today are doing the best in whatever field they are choosing, which is a great way for the country ahead.
One defining moment in your life which changed everything.
Ans: Playing for the country for the first time in 2004, wearing the Indian team jersey and winning a medal was the best and the most defining moment.
How would you want to contribute to society?
Ans: For me shaping the future of tomorrow in this country is the best way to contribute to the society. Through sports whatever infrastructure and coaching I couldn't get in my own state, I would like to give back to the players in the state so that they don't have to leave the state.
What do you have to say about your association with CHICS CONNECT?
Ans: Chics connect is working well towards connecting and empowering women and I wish them well in all their endeavors ahead.
One message to all women out there who are reading this article
Ans: Always believe in your capabilities, work hard towards your dreams and be passionate about whatever you do.
Covered by: Hurratul Maleka Taj
Hurratul Maleka Taj, Director CHICS CONNECT is an entrepreneur, speaker, and a blogger. She also has her own blog named www.hmtaj.com which is a reflection of her own life. Through CHICS CONNECT, Hurratul is building a global women network where women can connect, collaborate and empower each other. The network is 20,000+ women strong and is present is 11 locations across the globe including India, Dubai, Jamaica, Turkey, and California. Recently, she has started a not for profit initiative with the name Empowering Billions which will focus on higher education for girls, menstrual health education and sex education.
---
© CopyRight Pressnote.in | A Avid Web Solutions Venture.