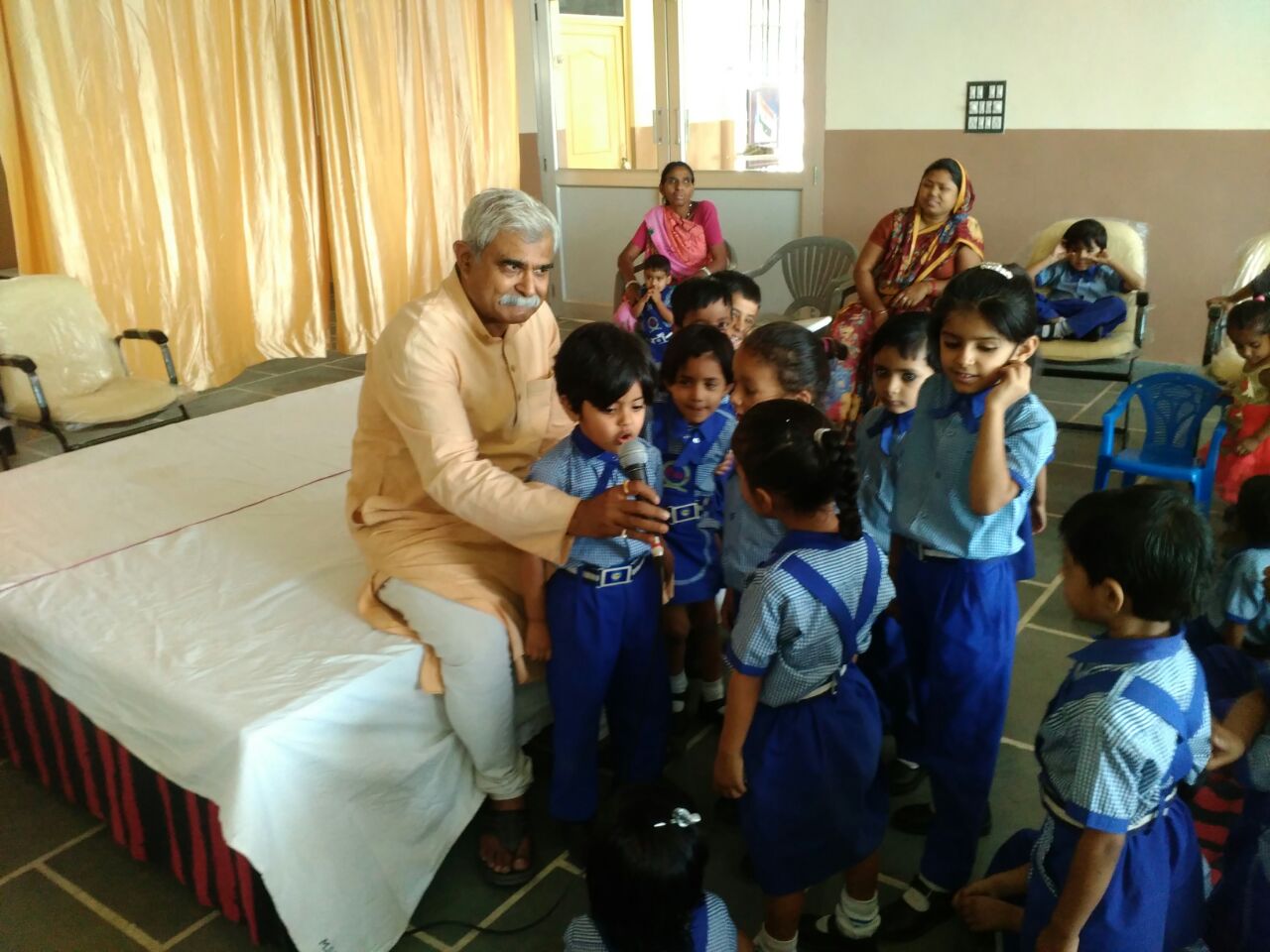 A senior dramatist of Udaipur Vilas Janve visited Mahesh Public School governed by Mahesh Seva Sansthan, Chitrakoot Nager, Udaipur.
Students of School, Principal Jyoti Maheshwari, and her team members welcomed Janve.After seeing the School and green surrounding Janve expressed happiness.
All students were assembled in activity hall.Sansthan secretary S.L.Mundra introduced Janve to all present.Thereafter Janve tried to introduce some theatrical elements to create interest in students.Eating a banana, use of water, eating goal-Gappa, playing games etc.He also tried to make various expressions like happiness, sadness, bitterness, clapping together which can create actions that students will love to try.Action based songs were sung with all students and present there
Retd.Principal SIERT Govt.Of Raj.smt.Hemlata Menaria and Retd.Reader SIERT Govt.Of Raj.smt.Sumitra Lavti, Lalit Sharma, Smt.Praia Sharma witnessed the programme and appreciated the initiative taken by school team.
Sansthan Vice President Govind Lal Lavti thanked all dignitaries for visiting the school and sharing their experiences with special reference to pre-primary level education.
---
© CopyRight Pressnote.in | A Avid Web Solutions Venture.