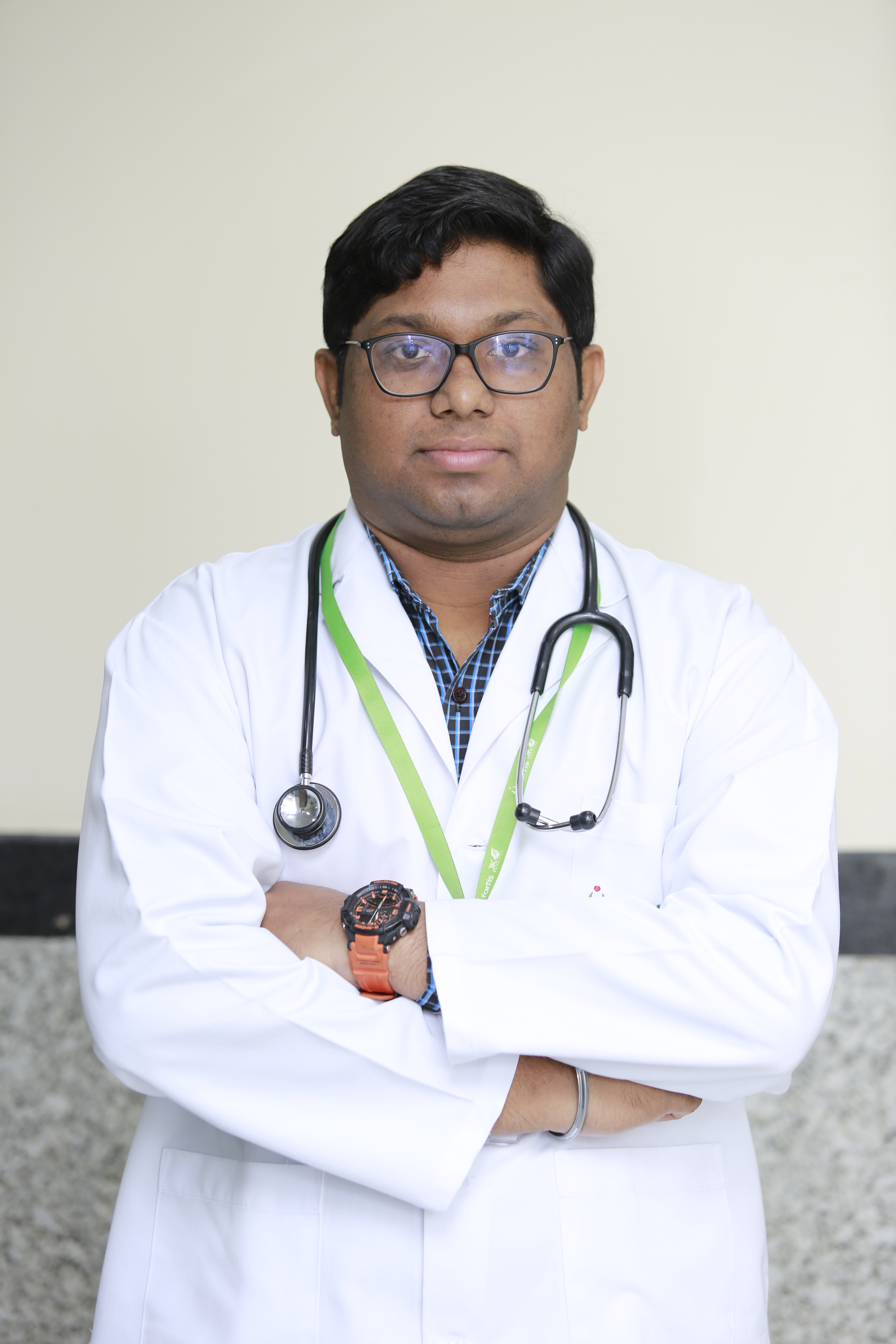 Our motto is not to deliver care but to do so with compassion and respect for the deceased individual.For long it has been desired to start a healthcare system which would provide 24 x 7 emergency services to the people of Udaipur & Fortis JK Hospital is proud to introduce all to a new and improved healthcare modality for the people of Udaipur.
Inaugurated on 1st March 2017, the Department of Emergency Medicine has 6 beds to cater for every emergency case that arrives at the hospital with state of art equipment for a wide spectrum of patients with acute emergencies for initial evaluation, resuscitation, treatment, investigation, stabilization, monitoring and disposition. The department caters to approximately 6000 patients annually, of which nearly 70% patients are discharged after getting emergency services. This is the most versatile Emergency Department in Udaipur setting high standards in patient care and well prepared to meet the strenuous demands of healthcare of people of Udaipur. Trained doctors support the unit round the clock, cutting-edge technology, and ambulance services with critical lifesaving equipment manned by trained Medical and Paramedical staff. The Emergency Department has a Triage System where each patient is categorized as per the
severity of the Condition. There is a dedicated Resuscitation bay for patients needing urgent Airway and cardiac Intervention. The department also has Ventilator Support along with continuous monitoring for PostCardio Pulmonary Resuscitation and Acute Emergency Interventions. We have Ventilators, Defibrillators, Cardiac Monitors, Portable ECG Machines for rapid evaluation and assessment of patients. The Department has a separate Minor OT & Dressing room to deals with Injuries and minor procedures needed to be done on an emergency basis. We provide immediate Cardiology, Neurology, Neurosurgery, Orthopaedics, ENT, Surgery, Nephrology, Gastroenterology, Paediatric & Acute Medicine Care. We also
have a dedicated system to manage both External (Community Based) & Internal Disasters with a handling capacity of up to 25 patients at a single time.
Our department aims at not only achieving high clinical standards but also setting a benchmark for academic excellence. It conducts teaching program for medical professionals and general masses in FirstAid, Life Support and various areas of public health importance. It is the pioneering institution and is actively involved in a wide range of academic activity including community CPR Training, RegularCertification Course in BLS, ACLS & PALS for doctors, nursing and paramedics. Our Department adheres to the Quality of care that it delivers to the patients and thus various processes are continuously reviewed and quality controls are placed to ensure that everything that is done is as per protocol and thus in no manner, patient care is hampered.The horizon is wide with new vistas of opportunities emerging in this field with every passing day – "At our hospital, we hope and strive to be the torchbearers of modern emergency in India".
Dr. Master Mickey
Attending Consultant & Head
Department of Emergency Medicine
Fortis JK Hospital, Udaipur
---
© CopyRight Pressnote.in | A Avid Web Solutions Venture.