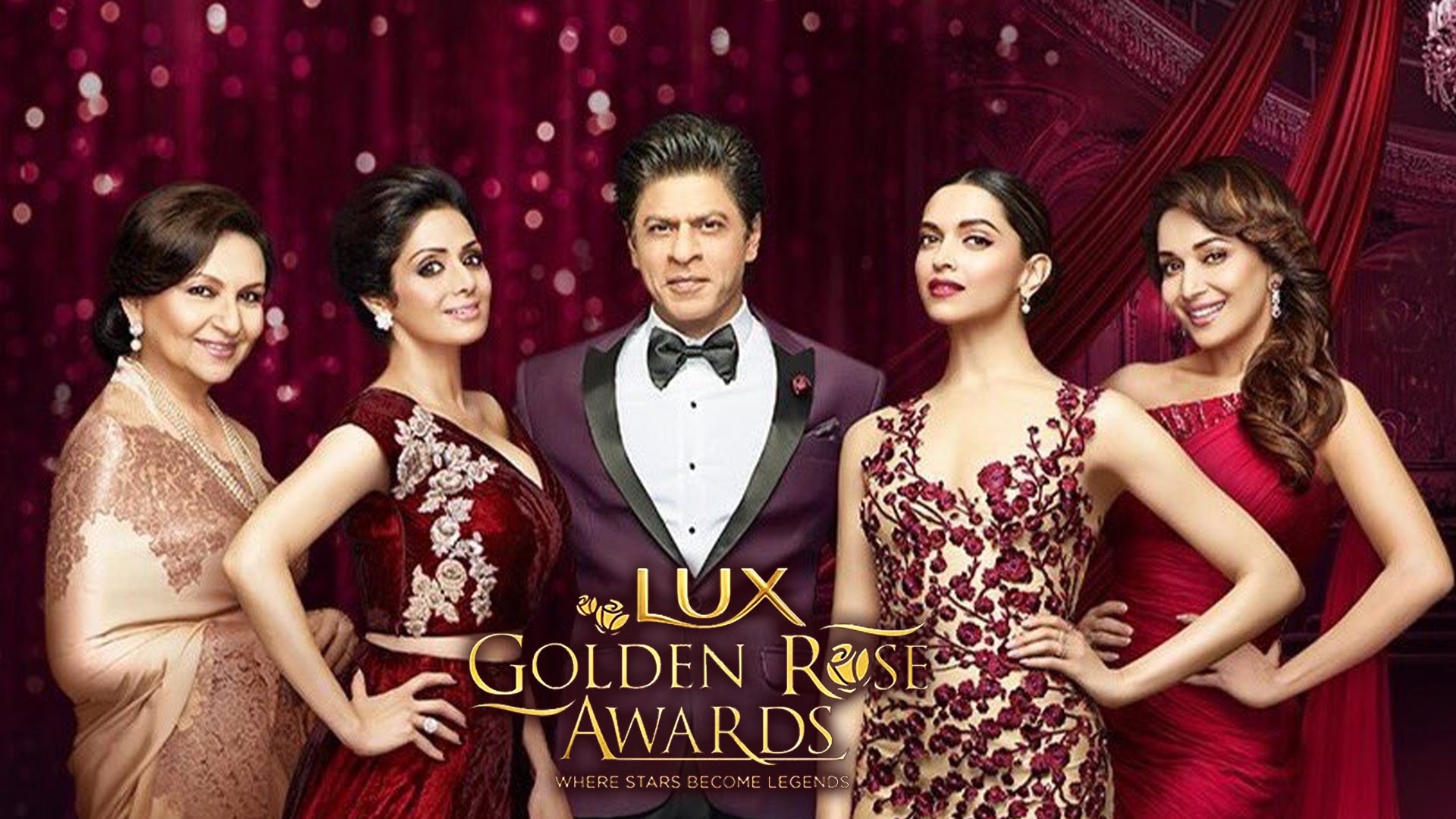 Udaipur: Setting a milestone in its premiere edition, being the first ever awards show to celebrate India's female cinematic legends, the Second Edition of Lux Golden Rose Awards 2017 is geared up once again to raise the bar further.
Gracing the occasion with his well-known charm and popularity, the King of Bollywood, Shah Rukh Khan will reprise his role as the host in the second edition. As a prelude to the awards, SRK hosted a chat show - Lux Golden Divas - Baatein With Baadshah, where he engaged with leading ladies Deepika Padukone, Alia Bhatt, Kareena Kapoor Khan, Madhuri Dixit and Katrina Kaif and had them reveal their unseen sides and beauty through the characters they portray onscreen.
Presented by India's very first beauty soap, Lux, this year's ethos is #IAmMoreThan YouCanSee; a tagline which encapsulates the passion, individuality, sensitivity and strength the remarkable leading ladies put into creating timeless iconic characters that stay etched in the hearts of millions. Fans and connoisseurs of the Indian film industry are abuzz with anticipation for the second edition of the show which honors Bollywood actresses for portraying versatility with zest. Lux Golden Rose Awards has an unparalleled and original concept that celebrates the women of Bollywood, recognizing them for the beautiful, glamorous and gutsy characters they have portrayed on the silver screen.
Commenting on the occasion, Sandeep Kohli, Executive Director and Vice President - Personal Care at Hindustan Unilever Limited said "Our brand- LUX has an iconic status in the beauty market, as a forerunner in associating with the most gorgeous faces of Indian Cinema. Instituting Lux Golden Rose Awards, we aimed at building an extravagant and unified platform to celebrate these women and the powerful roles they have essayed on the silver screen. Taking this basic ethos ahead in our next edition of the awards, we will be taking the camera lens closer to these beauties and unveil facets and secrets which make them iconic personas they are today. Following last year's spectacular response, we are looking forward to bringing audiences another year of an exceptional extravaganza."
Interestingly the TVC that announced the second edition of the awards, brings this message alive beautifully onscreen. Commonly perceived as rivals, Bollywood heroines apart from their larger than life persona are hyped as being fierce and coldly competitive with each other. The refreshing ad film is based on the theme of #IAmMoreThanYouCanSee which brings to life a warm reality; wherein these strong personas' not only co-exist but are surprisingly fans and an inspiration to each other. Writing letters to the other, each of these actresses expresses their admiration while letting audiences a peek into the persona and uniqueness of the other actress. Alia received a warm letter from Deepika and wrote a fan letter herself to Kareena. The bold yet beautiful Kareena Kapoor Khan in turn penned a letter to reigning queen Deepika Padukone appraising her for her performance and persona.
The Lux Golden Rose Awards show will be held at Yash Raj Studios in Mumbai on 10th December 2017 and air on 24th December at 8pm, Star Plus.
---
© CopyRight Pressnote.in | A Avid Web Solutions Venture.