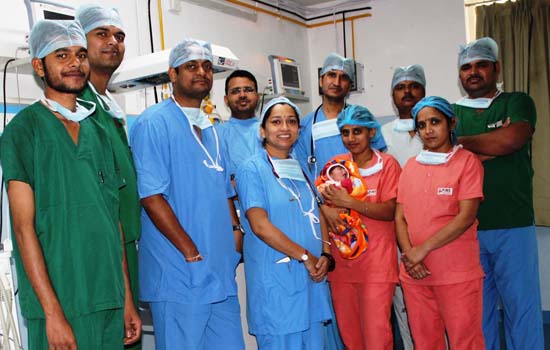 Udaipur. In the Pacific Institute of Medical Sciences (PIMS) Hospital, Umrdra, doctors have successfully completed two-day infant neonatal surgery.
PIMS Chairman Ashish Agrawal said that two days old infant was brought to PIMS due to respiratory problems. Duting examination Dr. Vivek Parashar diagnosed with congenital dermatomic hernia, in which the child's small intestine, large intestine and spleen diaphram came into the chest. The condition was restored by placing the new born immediately on the ventilator. Pediatrician Dr. Pravin Zanwar checked diarrhea by removing intestines and spleen from the chest by a complex operation of the new born. The newborn not only out of danger but also is now completely healthy and has been discharged from the hospital.
---
© CopyRight Pressnote.in | A Avid Web Solutions Venture.