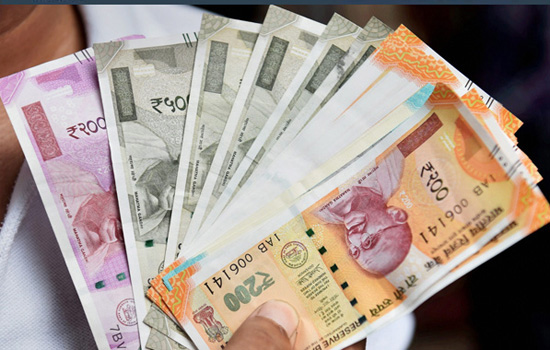 Jaipur: The Chief Minister Vasundhara Raje on Tuesday presented the state government employees with a Dhanteras/Diwali Bonanza. For over 12 lakh government employees, it would be a brighter Diwali too as Raje approved recommendations of the 7th Pay Commission which were submitted by The DC Samant Committee. The employees will get the hiked salary of October in November. However, no official declaration has been made by the government about the date when it comes into effect - a bone of contention between the government and the agitating employees unions. There isn't a word about the arrears.
For a long time, the government employees were demanding the implementation of the 7th pay commission. The Samant committee had submitted its recommendations on September 25, even though a cabinet meeting chaired by Raje failed to take the decision, pushing the panel recommendations into the realm of uncertainty. In a sudden development, immediately after returning from Ajmer, Raje held a closed door meeting at her residence with finance officials on Tuesday evening and endorsed it
"I had promised in the state budget 2017-18 to implement the recommendations of 7th pay commission. I am happy it is being implemented from October. The Samant committee is authorized to look into pay anomalies, allowances, arrears and step-up issue," said a statement quoting Raje. She also said that employees are backbone of her government and it is very sensitive to their welfare and interests. The Samant committee had recommended reportedly 14 per cent hike in the salary. According to the sources, the state government will have to spend around Rs 10,500 crore in salaries and allowances with the implementation of recommendations. Nearly 8.57 lakh in-service employees and 3.5 lakh pensioners will get the hiked versions in November. The government declaration on 7th pay commission, however, is silent over arrears which has created uneasiness among the employees' unions. The unions wanted the salary hike to be implemented from January 2016. Also, there is no mention of minimum salary of government employees with the effect of the recommendations. Tej Singh Rathore, general secretary of Akhil Rajasthan Rajya Karmchari Sanyukt Mahasangh, called the announcement incomplete with many ambiguities. "There is no clarity on the implementation date and also on the arrears. Also, no announcement has been made on pay anomalies and allowances for which we were were agitating for a long time," he said.
---
© CopyRight Pressnote.in | A Avid Web Solutions Venture.