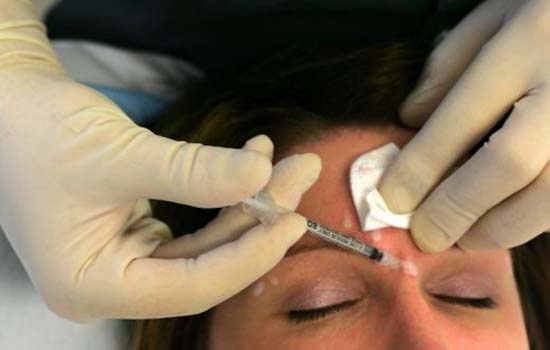 YOUNG women rushing to have Botox and fillers are not only wasting money but could end up with distorted, "flabby" faces, experts warn.Once you reach it is useful some wanting to turn back the clock, ageing twenty are turning to Botox and fillers, with some clinics reporting 40 per cent of their client are in 20s. But dermatologist Dr Michael Freeman said using Botox in your 20s was a waste of money.
Experts say young celebs like Kylie Jenner are fuelling a Botox boom. Picture: Dimitrios KambourisChristabel Ona (left) and Kirsten Tiplady (right) say Botox in your 20s is pointless.
"Botox in your 20s is pointless, skin in your 20s is incredibly elastic," Dr Freeman, a member of the Australasian College of Dermatologists, said. "Botox is great once you have wrinkles." Using Botox at an early age also risked the one in 20 chance of developing antibodies to botulinum toxoid. "If you use Botox over your whole life there is a 6% chance that you develop antibodies so it won't work later on," he said.
Dr Freeman also warned young women risk getting flabby skin. "If you overfill and plump up like some of these young women you run the risk of distorting tissue that ends up flabby," he said.
If you overfill you run the risk of distorting tissue that ends up flabby. "It would be better to train not to use those frown muscles, put a piece of sticky tape between your eyebrows and when you frown you can feel it, so you can learn not to use those muscles. There are positive things young women can do; if you are a smoker, stop; wearing sunscreen will do more to protect your beauty than anything else and explore makeup if you want to change your appearance." Dr Naomi McCallum, a self-proclaimed "doll-maker" from the Manse Clinic in Paddington, said 40 per cent of her clientele were in their 20s and influenced by the likes of Kylie and Kendall Jenner. At Sydney's Rejuvenation Clinics of Australia, Dr Garry Cussell said his under-30 clients for Botox and fillers had grown from 27 per cent to 36 per cent since 2015.
Christobel Ona has been using Botox and dermal fillers since she was 21."It's just for confidence and there is a lot of pressure from social media, you see a lot of beautiful people on Facebook and Instagram and there is a standard there and you want to be beautiful," she said.A spokeswoman for Allergan, the company that makes Botox, said it was not designed for women and men in their 20s.
---
© CopyRight Pressnote.in | A Avid Web Solutions Venture.