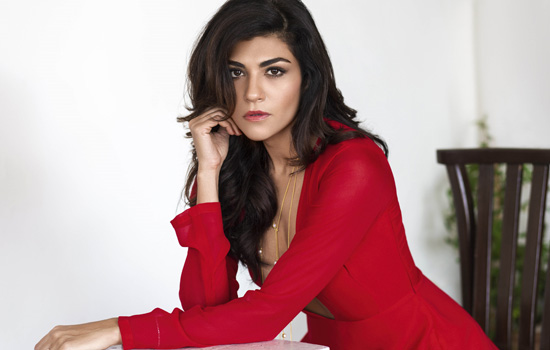 Udaipur: A show which has served as the mecca for cricket and entertainmententhusiasts, 'Extraaa Innings T20'is back as the 10th season of VIVO IPL beckons. The new season resonates with a new theme, a majestic set design evocative of a city square buzzing with bright lightsand faces who have ruledExtraaa Innings T20 since its inception.
The new season of 'Extraaa Innings T20' brings back thealluring beauty, Archana Vijaya, who is known for her sterling contribution in the world of cricket presentation. Archana, will be donning a new hat asshe gears up to host thefresh peripheral programming on the show wherein she will be traveling across the length and breadth of the country, looking for untold stories of cricketing legends, catching fans unaware and bringing to us some behind the scene stories. While Archana takes on the nostalgia craze, veterans Gaurav Kapur and Samir Kochhar, who have given cricket analysis an all new definition will continue to be seen onthe show.
Celebrating the journey of a decade, the latest season of Extraaa Innings T20 will be accompanied by a host of new variations. Paying tribute to the spirit of fandom, the sony channels telecasting VIVO IPL 2017 willoffer a select group of fans the unique experience of being on the EI T20 show.
Fans will take centerstageas they get an opportunity to be a part of entertaining segments like'Beat the expert' wherein they will compete with and try to beat the in-house experts. The other new segment is 'Debate of the day' which isa structured discussion about a topic of some cricketing relevance to the viewers. A couple of other new variants are 'On the couch' which isa set of quick questions aimed at the guests in a rapid-fire format and 'This day that year', which is all about reminiscing the finest moments from this tournament. Offering cricket fanatics with a pleasant treat, EI T20 will be bringing back Harsha Bhogle who will be winning over the audience yet again with his tongue in cheek commentary along with his contemporaries like Sunny Gavaskar, Ravi Shastri, Kevin Pietersen, Matthew Hayden, Akash Chopra, Murali Kartik and Ajay Jadeja.
Comments: Archana Vijaya:"It feels great to be back on Extraaa Innings T20 after one long year, it's almost as good as being back on home ground and it could not have been possible without all the love and support I have received from everyone, especially my fans! This year my role is going to be way different and I am sure the audience will like the latest season and the variations brought about by the channel. I will be traveling across the country and giving the audience a taste of untold stories of cricketers."
---
© CopyRight Pressnote.in | A Avid Web Solutions Venture.