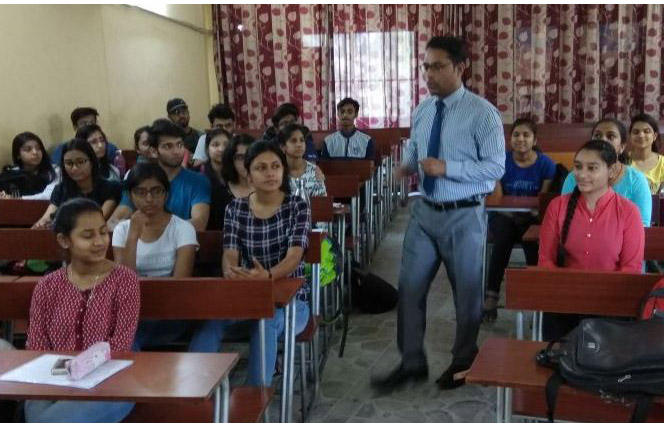 Sojatia Competition Classes and Raffles University jointly organized a seminar "Lawyer carrier " In this seminar Anurag Yadav told students about the importance of lawyers in society he categorically said now a day every family needs personal lawers like a doctor who not only care but knows in and out of health. He further added t thousands of jobs waiting forlaw graduates
,
Director of the Institute said you can reach out to the committed NLU through the medium of the KYCL, Dr.Anita sojatia is preparing the school plan for students 11 and 12, with students studying board and preparing the clay as well.
Tanesha Khemsera informed that every year after the board exams, clat are organized which is based on general questions on , teaching, English, legalization, etc.
यह खबर निम्न श्रेणियों पर भी है:
Education