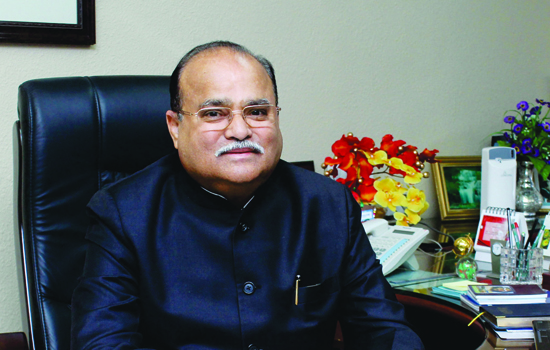 "Education is a human right with immense power to transform. On its foundation rest the cornerstones of freedom, democracy and sustainable human development." This statement of Kofi Annan, Former Secretary-General of the United Nations is a clarion call for every country to place education amongst the foremost national priorities along with health care. There is no substitute for education in order to bring about freedom and prosperity in every society and nation at large. Education holds the master key towards effective nation building as it plays a vital role in the economic and social growth of the country. It is the backbone of our society and a strong pillar of development. Every individual has a right to receive education and a proper environment needs to be provided in order to exercise this right in complete freedom. A truly free nation ensures that every child has access to quality education and is well prepared for life as an informed and responsible citizen.
As we are on the threshold of the 70thIndependence Day celebration of our country on 15thAugust, we can boast of India being a special country which is known to have one of the oldest civilizations, having the largest democracy and being blessed with a very rich human resource base in the world. India is a young country. Out of the total population of 1.25 billion, over 430 million are in the age group of 15-34. It has been forecast that by 2020, India is set to become the world's youngest country with 64 per cent of its population in the working age group. The young population makes our country vibrant and dynamic in the whole world. Also the Indian education system is among the largest in the world with over 1.44 million schools and 200 million children. Since Intendance, the government and various organisations have taken various initiatives to bring quality education to every child in the country. We have been pursuing the vision of establishing the world-class institutions, higher education programmes, multi-skill development centres and schools to provide technology integrated quality education in both urban and rural areas of our country. 'Free and compulsory education' and 'right to education act' of our government highlight the attempt being made to educate every child. In recent decades, India has even made significant progress on access to schooling and enrollment rates in primary education.
In-spite of all the paradigm changes taking place in the segment of education, India still has a staggering number of over 1.4 million children out of school, according to a United Nations report. Problems such as poverty, unemployment, sanitation and illiteracy still continue to list India among the developing countries. The unequal access to opportunity in urban and rural India and the lack of emphasis on education remains a persistent problem. School dropout rates and low levels of learning also remains a challenge for country's progress and development.
India as a developing nation with a large youth population can soar the height of success only if it invests prudently in young people's education and health and protects their rights and freedom. It is high time for us to know that "Education is the key to unlock the golden door of freedom," as stated by George Washington. In education, we need to develop infrastructure and focus on innovation, teacher development, leadership and management. Poor quality education cannot continue as it has been observed that a large number of our engineering graduates are unemployable in the job market due to the lack skill sets required. The need of the hour is to work towards bridging the skill gap. Along with the state-of-the-art curriculum and suitable classroom environment, we need to develop conceptual understanding, creativity or collaborative learning among our young generation.
In this diverse and complex situation, we need to take huge strides at all levels. India has been blessed with wonderful thinkers and educationists who have given us excellent ideas and policies. However, what is lacking is the implementation of those policies at all levels. If we identify various problems plaguing the implementation process and take appropriate steps in the right direction, education will make a huge difference in the lives of people in every stratum of our nation. Education means more than just a degree required for a better job; it is a lifelong process which seeks the holistic development and equips one to accomplish the vision. Education liberates people from poverty, unemployment and other ills as it opens a door of innumerable opportunities to excel. If our youth receives quality education, they will be armed with skills and knowledge to conquer the world.
Oprah Winfrey has said, "Education is the key to unlocking the world, a passport to freedom." It is only true education that will give our youth voice to speak up, equip them with ability and responsibility to decide and empower them to stand for what is just and right with complete freedom. It is through education that we can give wings of freedom to our children and lead our country on the path of progress and development.
Happy Independence Day!
Jai Hind!
Dr. A F Pinto
Chairman
Ryan International Group of Institutions