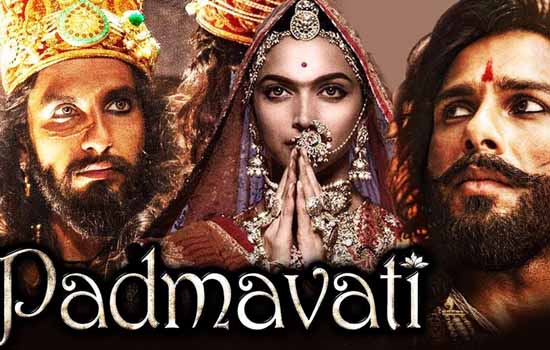 Padmavati controversy seems to be an unending issue. Going ahead with protests, it has been said that if the movie is not banned by 16th November then Chittorgarh fort will remain closed for tourists on 17th November.
Rajput community has announced that playing with facts on Rani Padmavati is a great insult to their community. On the other hand Naqvi from the Hajj committee, in a felicitation ceremony in Bandikui, said that the movie should not be judged but seen like any other movie. State Minister for statistics Vijay Goyal said that public should first watch the movie and then think about protesting.
On Saturday, protests continued at Padanpole, the first gate of Chittor fort. In a meeting in Jauhar bhawan, it was declared by the protesting parties that if the movie is not banned by 16th November, the fort will be kept closed for tourists on 17th November.
Going forward with this threat, fort security has been increased. One of the political party leader said that the director is taking advantage of tolerance policy of Hindu religion. If he has guts, he must make movies on other religions as well. Rani Padmavati is known for her sacrifice, but the picturisation is throwing her in a bad light. This is an insult of Rajasthani culture.
Vidhan Sabha Vice President Rao Rajendra Singh's son Devayush Singh wrote a letter to the film's censor board. He also mentioned that from next time onwards, the script would be read by the concerned community before allowing shoots on any historical topic.
Diya Kumari from the Jaipur royal family has started a signature campaign against the movie. One of the members also said that slapping Bhansali while shooting was just a trailer of protest. If the movie is released, then protests will take a different turn which Bhansali will regret.
यह खबर निम्न श्रेणियों पर भी है:
Udaipur News