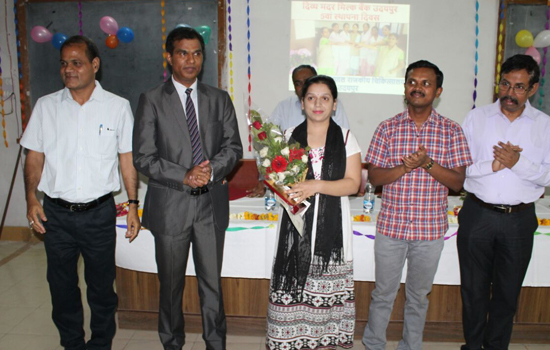 Udaipur: There's no better medicine or immunity booster for an infant other than the breast milk of their mother. However, not all kids are that lucky to have this panacea available. Some kids lose their mothers early while some mothers are not capable enough to breast-feed their kids. In such a case, the infant must be put on external artificial milk, which only saves life. Artificial milk does not provide adequate energy and does not improve the shield of immunity. This further results into weakness and multiple medical issues.Like other many elements of human needs, the breast milk of women can also be donated. We have heard many stories where women other than the mother have fed kids and gave them the life with strength. But is there a way this milk can be stored for as and when use? Yes, of course.
The Divya Mother Milk Bank has been established in PannadhayChikitsalaya of Udaipur's MaharanaBhupal general hospital where kids can be given stored and preserved real mother milk. The story of mother milk bank began on April 15, 2013 by the founder of Ma BhagwatiSansthanYog Guru DevendraAgarwal.
According to the sansthan, in the past five years, more than 111 thousand mothers have donated 2,523,445 litters of milk 25,601 times. More than 6,191 infants have received life with this gesture of these noble ladies. Similarly, 552,821 liters of milk was made available to 209,709 mothers who were unable to feed their infants. Sansthan also helped these mothers to become able to feed their kids through breast feeding promoting services.
This mother bank was handed over to RNT medical college last year on April 6 and since then the noble initiative has become a government run venture. With the support from the administration, the tradition of spreading love has become a wide-spread campaign.
Udaipur's vigilant dweller and a renown Bhamashah, Mrs.UshaVarsi has become a prominent name in this campaign. Mrs.UshaVarsi learnt about the milk bank in 2011 in Gujarat and since then she resolved to donate milk after turning a mother. Mrs.Varsi has donated 140 times about 17770 mililiters of milk. She wants to take this tradition forward and inspire other donors as well. Mrs.Varsi was appreciated by the district collector BishnuCharanMalick.
- Prashant Shrivastava
यह खबर निम्न श्रेणियों पर भी है:
Headlines today News
,
Udaipur News