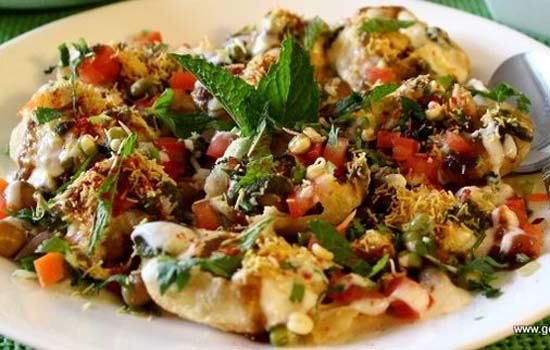 Ingredients:
Readymade papdi 1 packet, curd 500gm, coriander chutney , tamarind chutney, sev namkeen 100 gm, black salt , black peeper 1 tsp each, salt according to taste ,dry mint leaves powdered 2 tsp, pomegranate seeds 50 gm, boiled chic peas 100 gm.
Method :
Take one bowl or plate. Put papdi in the centre of the plate. Add black salt, black pepper, mint leaves and salt into curd. Pour curd over papdi. Add chic peas, tamarind and coriander chutney. Garnish with sev and pomegranate seeds.
Serve immediately after preparation.
यह खबर निम्न श्रेणियों पर भी है:
Receipes