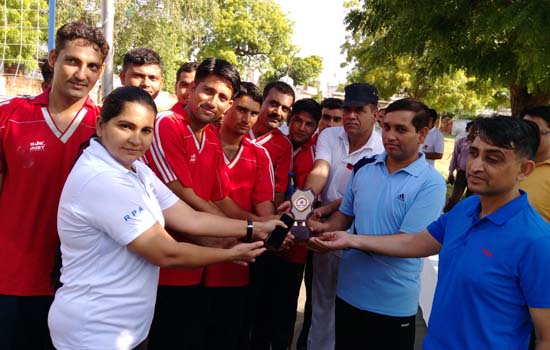 Udaipur.In context with Rail SwchhtaSaptah, 21.09.2016 celebrated as SwachchParisar (Clean complex). Intensive drive was carried out to clean up and improve the circulating areas of Railway Stations. Required amenities in the circulating areas of station complexes were ensured and unauthorized encroachment were removed from different locations. All drains at stations and other units were cleaned.
Intensive cleaning in three Railway colonies were carried out by Doctors and CHIs. Old furniture and condemned items were removed from IOW traffic and other locations.Shramdan was organized in DRM office Ajmer from 7.00 to 9.0 hrs in which all branch officers and staff participated. During the Shramdan DRM office campus was cleaned, pruning of trees was under taken, trees were planted on mall road involving members of AdhivaktaParishadS/Shri Ashok Agrawal, Ashok Tejwani and Jai Prakash Rajasthan and ApnaSansthan, Ajmer S/Shri Neeranjan Sharma, Om Prakash Bhadanaand Uma Shankar with Nigam ParshadS/Shri Anil Moyal, J.K Sharma.
Trees were also planted in all RPF barracks, posts and out posts. A Rally was organized by Dargah people committee along with Assistant Nizam Dr. Adil and 150 school children including girls of SanwarmalDropdidevi School at Ajmer railway station for cleanliness awareness.
On Thursday SwachchSahyog (Cleanliness Participation): Cleanliness awareness campaign will be organized by displaying anti-littering notices in all passenger inter-face areas, use of CCTVs, imposing fine on defaulters, undertaking Nukkad shows. NGO's, School's, voluntary groups and unions will be associated in this campaign.
Inauguration of RPF Help Line no. 182 will be done by DRM Shri Puneet Chawla. Posters and stickers of the same will be unwrapped.
यह खबर निम्न श्रेणियों पर भी है:
Rajasthan news