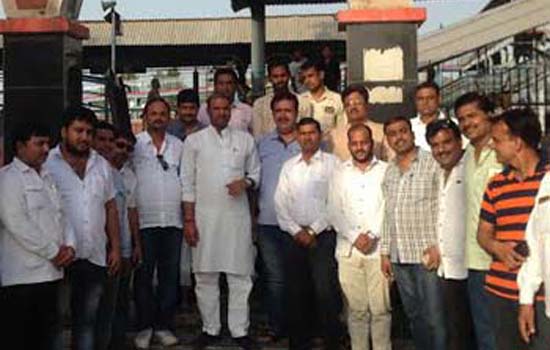 Chittodgarh: MP CP Joshi examined the railway station on Thursday. MP Joshi discussed the facilities available on the spot and talked with the common passengers and discussed the necessary facilities at the station
The MP told that very soon Escalators and Lifts will be available at World Class Railway Station, Chittorgarh, which will provide relief to the elderly, women and the Divyango passengers. Simultaneously, while observing the newly constructed ramp on station platform No.1 and 5 said that it will be started soon for the use of the common man.
Discussing about the introduction of a new entrance and ticket window for citizens living in the eastern part of the city, which would benefit more than 50 percent of Chittor people. With its construction both time and money. At the same time, after the closure of the Kumbhnagar Railway Gate, there was a discussion with the authorities regarding the construction of the RUB and the Footpath on the one side of the Railway Gate where the trail and cycles passengers, pedestrians, hand wheel drivers And in the funeral, the special guests will receive special relief from residents, Police Line and Bypass. For this purpose, discuss with the city council and railway engineers to prepare the necessary projects.
During the observance of the entire railway station premises by MP Joshi, discussed with the technical engineer of Superintendent Engineer and Station Superintendent, Railway, Public.
यह खबर निम्न श्रेणियों पर भी है:
Rajasthan news