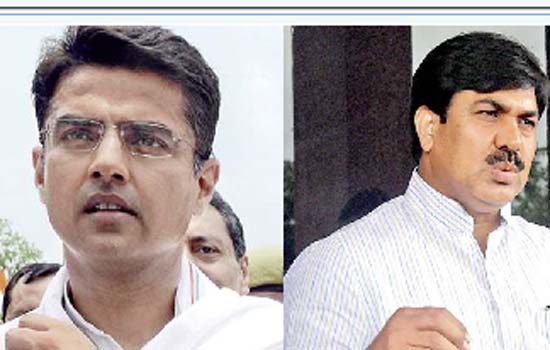 Jaipur: The BJP on Monday fielded Yunus Khan, the PWD Minister in the Raje government, against PCC president Sachin Pilot for the Tonk seat. Besides Pilot and Khan, Congress' former CM Ashok Gehlot, and Manvendra Singh were among those who filed their papers on the last day of nominations.
Khan, elected from the Deedwana constituency in 2013, was "accommodated" at the eleventh hour and Ajit Singh Mehta was dropped. The Tonk constituency is dominated by the Gurjar community to which Pilot belongs.
Cabinet Minister Jaswant Singh Yadav's son MohitYadav has been allocated the party ticket from Behror. The minister was in the race for nomination from the Alwar constituency. He had lost the AlwarLokSabhabyelection earlier this year.
यह खबर निम्न श्रेणियों पर भी है:
National News