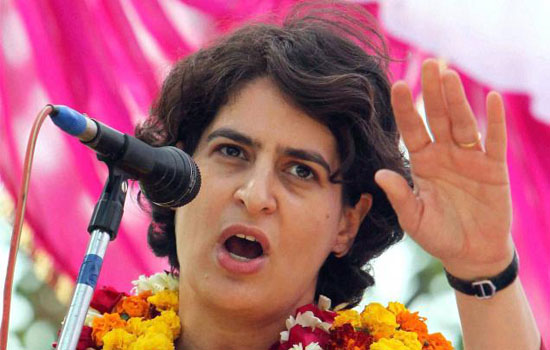 New Delhi: Senior MP Vinay Katiyar sparked a storm of criticism on Wednesday when he said the BJP had "more beautiful" campaigners than Priyanka Gandhi Vadra", inviting a sharp retort from the young leader who said the remarks exposed the saffron party's mindset towards women.
Katiyar's remarks came barely hours after another senior politician, JD (U)'s Sharad Yadav, said "izzat (honour)" of a vote was more important than that of a daughter.
The sexist statements come at a time when campaigning for five state elections, including the one in Uttar Pradesh, is picking up.
The BJP distanced itself from Katiyar, saying it didn't approve of his remarks. Asked about the Congress namingPriyankaasoneof itscampaigners in Uttar Pradesh, Katiyar said: "It doesn't matter... there are girls and women who are more beautiful than her. Some of them are artists and heroines... I think Smriti Irani is beautiful and she is also campaigning."
Priyanka, credited by the Congress for the crucial poll tie-up with the ruling Samajwadi Party in UP, scoffed at the comments.
"Hahaha…He'sright…theydo!! And if that's all he sees in my colleagues who are such strong, brave and beautiful women that have battledthroughallsortsof hardshipsto get where they are, then he makes me laugh even more," the 45-yearold said.
यह खबर निम्न श्रेणियों पर भी है:
Headlines today News
,
National News